Raise your profits with the ACCA Boost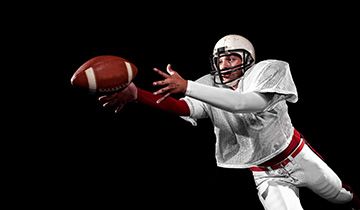 If you want to maximize your profits when betting on sports and hope to cash in on a bonus without taking additional chances, Betinternet has the answer for you. Players should bet on at least four selections and their profits generated by the accumulator wager will be increased up to a maximum of €500 or currency equivalent. This will consist of a free bet whose size is indissolubly linked to the number of selections that the accumulator wager has.
All the important European competitions qualify for this promotion, including English Premier League, English Championship, French Le Championnat, German Bundesliga, Spanish La Liga, Scottish Premier and Scottish Championship. It is allowed to combine games from different leagues or place all the wagers on games from the same championship and still be eligible for the free bet.
Don't let Asian Handicap ruin your bonus
An accumulator of four events will have the profits matched by 20%, five games will increase the percentage to 30. A significant leap forward is made when betting on six events, because the profits will be increased by 50% and the increments go up by 10% for each game added. It is important to have a real money account and deposit at least €5 or currency equivalent to qualify for this campaign and the maximum profits can't exceed €500 regardless of how many games you wager on.
Punters frequently make use of Asian handicap options (like European handicap options and alternative Asian handicap options) to maximize their profits, but in this particular case it is better to steer clear from these markets. They don't qualify for the promotion and even if a single selection of this type if added on the betting slip, will render the entire accumulator useless. The free bet voucher will be awarded once every week to qualifying clients, so players can't apply for more bonuses within the same seven days.
Those who qualify for the free bet and collect it within 24 hours after the accumulator wager has been settled, will need to redeem it at odds of 1.8 or above. The difference consists in the fact that this time, players should wager on a single event instead of adding several matches on the same betting slip. Under normal circumstances, players would have to bet the entire amount on a single selection at the aforesaid odds, but some exceptions to the rule can be made.
Ask support for promotion related details
The customer service team can discuss the terms with customers and sometimes agree to split amounts of more than €100 in several free bets. The requirements regarding the Asian handicaps still apply to the free bet voucher and until all the bonuses have been cleared, these markets will remain off the tables. Make sure you bet on events that are unlikely to get voided, postponed or delayed, because the free bet is not going to be re-credited if one of these situations occurs.
The free bet will expire 10 days after being awarded, so if you happen to receive such a bonus don't wait too long because you might lose it. Also, refrain from applying for other bonuses while you still have this one active, as players are prohibited from participating in different campaign simultaneously. It is also strictly forbidden to open multiple accounts, hoping to receive more free bets and trespassers will have their accounts locked and the money resulting from claiming free bets seized.
FAQ about ACCA Bost:
The most simple way is to place an acca, and lay off each leg at a time. You'll make an overall qualifying loss but, if only one leg lost, you'll receive a free bet, which can be used to generate a profit.
You'll receive a free bet of up to £10 should a side let you down, and what's more, Ladbrokes Acca Insurance is available on all football leagues.
Ladbrokes Acca Insurance applies to Match Result, Both Teams to Score, Match Result and Both Teams to Score, Correct Score and Total Goals Over/Under football accumulators consisting of 5 teams
'Edit My Acca' will allow Ladbrokes customers to remove unsettled legs from their football accumulators. So, if a match looks to be heading in the wrong direction Ladbrokes' customers can simply delete that selection from their overall bet
People sometimes put bets with two or three selections in the ACCA bet category, which isn't accurate because ACCAs are only multiple bets with four or more wagers combined.
Other Sports