Maximize your winning with the Weekend Combo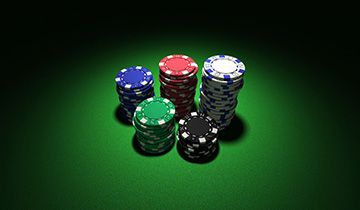 Good things come to those who wait and that's why so many of those who have a day job are patiently waiting for the weekend to arrive. They know that sooner or later, the chores will conclude and from Friday to Sunday they will have plenty of opportunities to relax and recharge their batteries. Having an account with an online casino also presents you with the chance of winning some money while having a good time and Bovada is a shining example.
The most interesting games of the week are scheduled for Saturdays and Sundays, so regardless of what sports you prefer, this is the time to double your efforts. Not only the best teams go head to head in weekends (check here our head-to-head sports betting guide), but this is when the odds are boosted and generous promotions begin. One of them is running live at Bovada and it goes by the name of Weekend Combo which leaves a few questions about how this campaign is conducted.
Bet on sports, win in poker
Punters should know that they are eligible for a five dollars casino chip bonus, without actually trading their favorite activity for an entirely different genre. The only requirement is to bet $20 on sports and invest the same amount in the casino area, to receive the bonus payments. The reason for why the online gambling operator decided to diversify the terms of this promotion is to provide the players with an incentive to try something different.
Sports bettors will find casino games exciting, while those who are used to spinning their roulette wheels or sit down and blackjack and baccarat tables might find great pleasure in betting on sports. Regardless of what sort of transition they are about to do, members are supposed to opt in for this promotion and update their subscriptions in the account setting. There are just a couple of clicks separating them from the five dollars bonus and the prospect of betting a combined amount of $40 is not intimidating.
Those who meet the wagering requirements should expect the five dollar casino chip bonus to be awarded the next Monday and it can be used right away. There are total of 150 casino games and dozens of sports to choose from, so the options are numerous and the odds of having a great time are forever in your favor. When it comes to sports betting, players should keep in mind that voided or postponed wagers do not count and they will be asked to place another bet to meet the $20 quota.
Other Sports