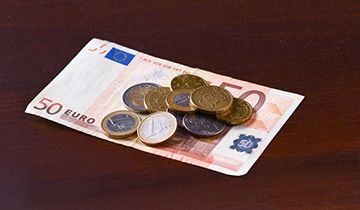 Accumulators have exercised a constant fascination on players, mostly due to the fact that these types of wagers have excellent odds. On the downside, there is always the possibility of losing the entire bet due to the fact that a single team lets you down. These are the kinds of trade-offs that players need to do on a daily basis when choosing one type of bet or the other.
10bet hopes to change all that for the better, by presenting players with the chance of recuperating their losses whenever one selection disappoint them. Players will recuperate 100% of the lost up to a maximum of €50 or currency equivalent as long as they have at least four events on the betting slip. If they happen to lose two or more selections, then they will no longer benefit from these preferential terms.
This promotion is supposed to act as a safety net, for those who are unlucky enough as to lose a single match while waiting on the other selections. It is necessary to bet on at least four games, but players are encouraged to add five or more matches on the same betting slip. The reason for why this would benefit them greatly is that if one match is postponed or voided for any reason, the entire accumulator will not sink below the required threshold.
Wager €50 with no risks at all
Assuming all the prerequisites are met, players will receive the entire investment back, up to a maximum of €50, which is a decent reimbursement. Players can wager on any sports and all mobile devices are allowed, so there are no additional restrictions to worry about. This offer can be claimed several times and those who see the upside and frequently bet on accumulators, can take advantage of it up to 10 times each month. If they happen to lose, they simply need to contact the customer support to get reimbursed.
One step at a time
Those who are still trying to meet the wagering requirements for other bonuses are not going to qualify for this promotion and will need to focus at the task at hand. The money back is awarded on those wagers settled in the last 30 days after the claim, and it needs to be played through five times at odds of at least 1.60. Until the money is refunded, players can't withdraw cash from their account, even if they made the qualifying deposit earlier.
Other Sports