Money back on Euroleague draws up to €250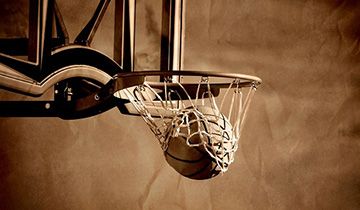 The most important basketball competition in Europe is the Euroleague and it enjoys the attention it deserves at Novibet. Greek operators are quite passionate about this tournament and they have good reasons to be enthusiastic, since some of the best participants are from Greece. Players regardless of location can participate in the Euroleague Money Back campaign, with the name speaking for itself.
If you are ready to shake the world of basketball and bet heavily on these flagship competitions of European basketball, this promotion will surely appeal to you. There are two components that make this campaign stand out from the crowd, with the first one regarding the regulation time wagers. Assuming players bet on 1×2 markets and the game goes to overtime, they won't lose their bets, because the entire amount will be refunded in the event of a draw.
Basketball draws can no longer hurt you
What this means is that players will enjoy better odds at Novibet, as if they were betting on a game with three possible outcomes, when in fact the risks associated to a draw are excluded. The other thing that is important to mention in regard to this campaign is that if the game continues to a second overtime period, all the bets will be settled as won. Basically, it won't matter anymore if your team loses or wins the game at the final whistle, because you will cash in on the profits minutes before the grand finale.
All the games in the Euroleague qualify for this competition and even though many of them have been settled already, there are plenty of matches left. This campaign will continue in the playoffs, when the risk of games going to overtime is higher, so the best things are yet to come. The maximum amount that one can hope to receive back as a reimbursement is limited to €250 for each eligible bet. Those who have the money refunded, can expect to receive them within 24 hours after the end of the match.
Other Sports