200 mBTC Moneyback Offer at Sportsbet.io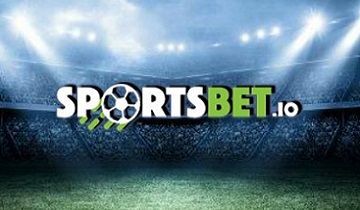 For those not familiar with Sportsbet.io, it is an excellent Bitcoin bookmaker that is licensed by Curacao eGaming and has been operating since mid-2016. This relatively new bookmaker has demonstrated a commitment to providing its customers with very good product. An easy to navigate interface, an impressive array of betting markets and exciting ongoing promotions are just a few of the many great features this upstart has to offer their customers.
Potential clients may be a bit apprehensive with respect to using Bitcoin. Many punters aren't familiar with it but they can rest assured that using Bitcoin is every bit as easy as using any other eWallet. In fact, using Bitcoin has many benefits. Transactions are anonymous and transactions, including withdrawals, are usually instant and always simple to perform.
What is the Real Money Back Offer?
One type of promotion that has garnered a lot of attention from this bookmaker is Real Money Back Offer. Actually, there have been several different twists to this promotion but they all involve getting your money reimbursed when you lose a bet. For example, the sportsbook will feature a series of soccer games in their promotions section. If you place a losing bet on any of these selected matches and your game ends in a bore 0-0 draw then you will get your wager amount refunded up to 200 mBTC. This applies to single pre-match bets only and wager amounts must be a minimum of 10 mBTC unless the current promotion specifically states otherwise . So, if you place a 10 mBTC losing bet on a selected game that end in a 0-0 tie then you get 10 mBTC back. If the losing bet is 100 mBTC you get 100 mBTC back and so on. If your losing bet exceeds 200 mBTC you will receive the maximum 200 mBTC refund. Granted, it's much better to win your bet but getting your wager amount back is a pretty nice consolation. Refunded bets are credited to betting accounts on the first day after the bet is settled.
Are any bets eligible for this offer?
We should also tell you that bets made with bonus funds, free bet tokens, or any other promotional funds will not be eligible. The offer is limited to one per user, IP address, electronic device, household, residential address, telephone number, payment method, e-mail address and any public environments where computers and IP addresses are shared such as, but not limited to: universities, schools, libraries, and workplaces. The sports may differ from promotion to promotion and the leagues and teams vary from day to day. One day might feature English Premier League match-ups, the next might feature games from the Europa League and the next may be World Cup competition. Check the "Real Money Back" promotion for upcoming featured matches.
Money back promotions have been offered here in the past although there have been some subtle differences. The Real Money Back on EFL Cup Final had the same premise but the maximum bet refund was 100 mBTC instead of 200 mBTC. It was the same with the Real Money Back Bundesliga offer, the NHL Real Money Back Guarantee offer, and the English Premier League Real Money Back Guarantee offer. Which sport will be featured after the World Cup is finished is anyone's guess but you can be certain that another exciting Real Money Back promotion is on the horizon.
Unlike some other bonuses, the refunded bet amounts that arise out of this promotion are yours to keep and do not need to be rolled over. Cash them out or use them to bet another game. The choice is yours. Sportsbet.io reserves the right to make amendments or cancel this promotion at any time.
How to profit the most from this offer
There are few strategies that some punters use when opting in on these offers. They tend to look for even matches that have lower odds on the draw and similar odds on the sides. For example, the odds on Beziers is 2.50 and the odds on Chambly Thelle is 2.90 with the draw listed at 2.90. This is relatively even match on paper and one that has decent potential for being a draw. A scoreless draw? Who knows but it would seem to have a better chance at being a scoreless draw than a one-sided affair like Columbia at 1.15 and Bolivia at 17.00 with the draw sitting at 7.50. Betting on either Beziers or Chambly Thelle offers a decent potential payout and when you add in the Money Back offer it becomes even more attractive. You still want to be on the right side and win your bet but you could live with the 0-0 finish and refunded bet.
Remember that your primary goal is to win your bet. Your goal is not simply getting your bet amount refunded. The Money Back Offer is just a safety net but it can definitely be used to your advantage.
Other Sports