Never get angry with Sports Bad Beat promo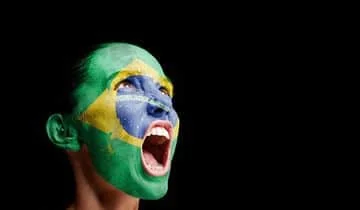 Betting in real-time has the advantage of making games much more exciting, but sometimes the adrenaline rush is not exactly what punters need. When the match draws to an end and only a couple of minutes are left, those who have active bets are at the edge of their seats. There are plenty of occasions, when seemingly winning wagers go down the drain in the final minutes and even in overtime, with bad beats being more than a conversational topic.
Novibet has a plan for those who don't like the idea of losing their wagers in the final minutes of the game and unveils the Sports Bad Beat campaign. Basically, any event that occurs after the 88th minute of a football match that would otherwise room win a lucrative bet will not have any impact whatsoever. If the worst-case scenario becomes a reality and players are in danger of losing their bets, the stakes will be refunded in the form of a Novibet free bet immediately after the game has been settled.
An exclusive deal to soccer fans
This promotion is only available to those who bet on soccer and it is particularly important to mention the fact that only live wagers qualify. It is essential to place the bet before the 70th minute on the soccer match, while the reimbursement will be triggered by an event that occurs after the 88th minute. Those who are entitled for reimbursement can have a maximum of €200 refunded the very next day, but each customer can only collect one bad beat bonus per day.
Assuming you happen to lose the back after the 88th minute, you will be eligible for a refund but the money won't be automatically credited to your account. Sending an email to customer support is mandatory, so make sure you don't waste precious time and write these guys immediately after the games concludes. Under normal circumstances, the money will reach its destination the very next day, so be patient and think about your next wager.
It's all in the details
Reading the fine print is important whenever you apply for a bonus and in this particular case one thing should be factored in. This promotion is only available for those games that have up to four minutes of overtime, so if the referee decides to extend the game by five or more minutes, reimbursements will be off the table. Players need to focus on single wagers as accumulators and system bets don't qualify.
Other Sports