Offset draws with the Bore Draw Money Back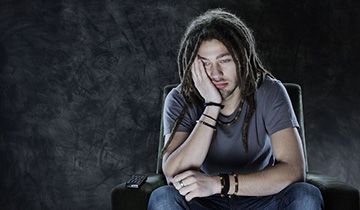 Those who have been in this line of work for long enough and routinely bet on sports know how frustrating it can be to lose on a match that ends undecided. Even worse it feels to bet on the correct score or first goalscorer and witness in disbelief how none of the teams is capable of defeating the opposing goalkeeper. Football fans who have been through this sort of ordeal one too many times, can now take advantage of the Bore Draw Money Back offer.
Betworld has announced this promotion a while ago and given its tremendous popularity, the bookmaker decided to keep it around for a bit longer. Members are supposed to place a wager before the game begins and the following types of bets are accepted: Correct Score, Half-Time/Full-Time or Scorecast bets. Once they do so, they only need to wait for the outcome and if the game ends in a draw and no goals are scored, the stakes will be refunded.
Stay up to date and well-informed
The names of the games that qualify for this promotion are announced on a weekly basis, so players know a few days in advance which are the eligible games. Paying attention to the recent messages and focusing on the selected markets, will result in the risks being alleviated. Savvy punters can also use complex strategies based on this opportunity of having the states returned and are invited to take more chances.
Betworld has no intention to impose unnecessary restrictions and there are no strings attached to this promotion, not even when it comes to accumulator bets. Speaking of which, those who prefer to wager on two or more events, can safely do it and still be eligible for the Bore Draw Money Back offer. As long as they focus on the eligible markets, they will have the game ending undecided treated as a non-runner, which means that odds of 1.00 will be given when calculating the total profit.
Boring draws don't need to be expensive
One needs to place the wagers before the match begins to be eligible for reimbursement, even if the game itself allows live betting. The cash out feature is in play for most games yet those who use it will forfeit the chance of having the states returned if the match and 0-0. These are all the precautions that members need to take to be entitled for a reimbursement if a boring draw does occur.
Other Sports