Offset losses with the Money Back 2nd promo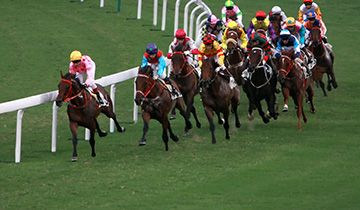 Betting on horse racing is challenging for several reasons, with the absence of relevant information being one of the things that have a deterring effect on punters. The odds are significantly better than when betting on other sports, but the risks are correspondingly high and that's why players sometimes need a second chance. Betfred provides exactly that and the bookmaker runs a special promotion aimed exclusively at those who bet on horse races.
Money Back 2nd allows you to take advantage of a free bet on a daily basis, by simply wagering on a horse in one of the selected races. If you are lucky or inspired enough to pick a winner, you will cash in on the bet and the amount will depend exclusively on the size of the investment and the odds. If the worst-case scenario becomes a reality and your horse loses, you still have a chance of recuperating most of your investment.
Second best is good enough
The requirement is for the losing horse to finish second regardless of how far behind, because this will trigger the release of a free bet. Races are scheduled on a daily basis and most of them take place on the weekends, so this is the time when Betfred members should double their efforts. The size of the free bets can't exceed the maximum amount of £25 per customer for one race, so at least in theory, it is possible to get several free bets each day.
The Betfred offer only applies to win singles and win part and the dead heat betting rules still applies. This promotion is not supposed to be used in conjunction with other campaigns and only real money wagers count. Those who use free bets to wager on horse races are excluded from the Money Back 2nd promo and they will lose the investment if the chosen horse finishes second.
Way for a day to get your reward
Those who stay in complete accord with the rules and place a real money wager, will receive the free bet the next day. The bookmaker tries to honor all orders within 24 hours, so there is a good chance for the punters' whose horse finishes second to use the second chance on the same day. Any attempts of abusing this promotion will lead to the forfeit of the free bet if it was awarded and used already, as well as the seizure of the resulting profits.
Other Sports