Place your orders in the Favbet Shop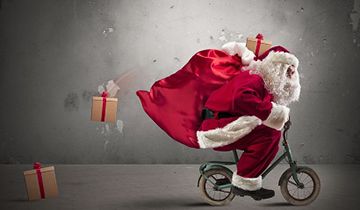 Betting on sports, playing casino games or poker are forms of gambling that can lead to sizable profits, for those who have a smart strategy and proper bankroll management. Playing the games over the Internet is convenient and also more profitable, because online gambling operators are offering welcome bonuses. Favbet runs special promotions aimed at both new and existing members, offering free spins, money back deals and bonuses for reload deposits.
In the long run, the safest way to stay afloat and offset the negative effects of downswings is by being a part of the Favbet Club loyalty program. This is open to all members and as long as you wager on real currency, you will accumulate points whenever you bet on sports, or play casino games. The points themselves will allow players to improve their status but at the end of the day they can also be redeemed for cash or branded merchandise.
A one-stop shop for gamblers
Both can be found in the celebrated Favbet Shop where players can collect exclusive goods or unlock cash payments. The more points they accumulate, the better the Favbet rewards, because the most exciting things are also the most expensive ones. The loyalty program is aimed at maximizing the user satisfaction, while providing players with the impetus to play often and never give up even when things are not going their way. Perseverant players, who have earned enough points, will get the chance to spend them in the shop.
They should double check to make sure that the order they place is what they need and then patiently wait for Nova Poshta to deliver the package. In order to avoid any unpleasant situations, members are also advised to include the first and last name, as well as the telephone number, the city and Nova Poshta department. The latter is particularly important, because the parcels can only be delivered to their offices and this is where the eligible players are supposed to pick them out.
Already on its way
Immediately after the package arrives to its final destination, the rightful owners will be notified by email or SMS. The good news is that there are no delivery charges and all that players need to do is to make sure they pick up the parcels in less than five days after it is delivered.
Other Sports