Play for free in the Sportsbook freeroll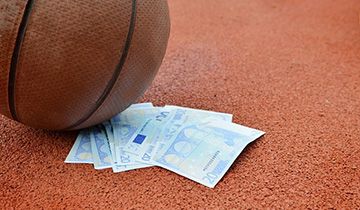 Unibet brags about having a booming community of players, with some of them being versatile members that play casino games, poker and also wager on sports. In an attempt of encouraging them to cross the same line separating one type of gambling from the other, the online casino is running the Sportsbook freroll. Just as the name suggests, players can compete in a poker tournament without spending a dime, but only those who have wagered at least €10 in the sports betting section qualify.
All those who have met the prerequisites are eligible to participate in the $500 freeroll and there is no need to opt in for this promotion. Entry is absolutely free and cash prizes are guaranteed, with a total of 40 such free roles being scheduled for the upcoming weeks. A massive amount of €20,000 is going to be split among the most successful poker players, while rewarding those who took a leap of faith with the sports betting section.
At Unibet the week starts on Thursday
It is easy to find out if you are eligible to participate in the free tournaments, because the tokens are clearly displayed in the personal profile section. This promotion started in late August and will continue in 2015, with the deadline being set for May 13. Only those who reside in United Kingdom are allowed to participate and the hours of upcoming tournaments are based on UK time. Qualifying players are those who wager on the Unibet sport betting site and the tickets are valid for exactly one week.
It is not possible to accumulate more than one ticket over seven days and they are awarded on Thursdays at 7 PM, while being valid for the next seven days. In order to limit competition and speed up the freerolls, the tournaments are limited to 1000 players, so it pays off to be among those who claim the tickets first. Even though all those who bet on sports qualify for the poker tournament, only a fraction of them actually redeem the tickets, so poker fans have a decent chance at scooping a token.
The tournaments are supposed to continue for six more months, but Unibet reserves the right to cancel the promotion or amend the rules. That's why, poker fans who are also active in the sports betting section, shouldn't wait and start redeeming the tickets as soon as next Thursday.
Other Sports