Predict 6 soccer scores for €250,000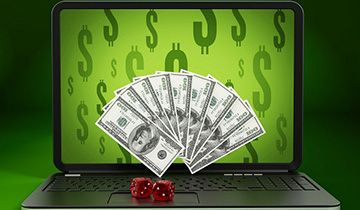 There is no such thing as a free lunch, but every now and then bookmakers are offering freebies to their loyal customers and prospective clients. Those who have an account with Sky Bet are invited to participate in the Super 6 free competition. They will be competing for a €250,000 jackpot, with the winner being selected among those who succeed in predicting the correct score betting of six football games selected by the bookmaker.
It is not an easy task to correctly anticipate the exact result of so many games, but that's why there is so much money up for grabs. There are not many willing to gamble their own money on such a risky bet, but the fact that they can do it without spending a dime is the ultimate incentive. There are many participants and virtually anything can happen in this Skybet promotion, so football buffs need to stay on their toes and keep trying.
Win £5,000 on a weekly basis
Meanwhile, they can compete in the £5,000 Weekly Competition which bears many similarities with the aforementioned race. The difference consists in the fact that in this case players only need to predict the winner, regardless of score. The odds of winning are much better and with so many participants, the bookmakers decided to have a tiebreaker in place, in case several players win the race.
The winner will be selected among those who correctly indicate the names of the six teams, while also predicting the minute of the first goal in any Super 6 match. The one who comes closest in his prediction is the one who will get away with €5000 and will be proclaimed winner of the weekly competition. Those who participate in the Super 6 and manage to indicate 5 scores, will receive a consolation prize of €1000.
No limits for big-time winners
Unlikely as it sounds, if two or more players win the £250,000 Jackpot on the same day, it will be split among them in equal shares. At the end of the season, all those who participate, regardless of how successful they were will have another chance at winning a €2000 price. The one who scores the most points will win this amount and the money is free from wagering requirements. Those who don't want to use it on other sports events and would rather cash out the full amount will be able to do it right away without incurring any penalties.
Other Sports