Reload bonuses galore at Gtbet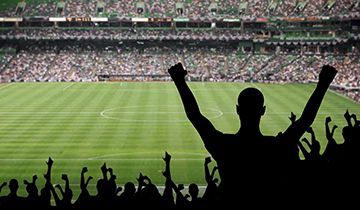 Many sports books and online casinos make first deposit bonuses an once-in-a-lifetime opportunity for their members. The problem is that most of them start with a tiny amount and don't have enough money to capitalize on these promotions, or the skill to meet the wagering requirements on time. Once the opportunity is missed, they will have nothing more to do than to take it one step at a time and settle for tiny profits resulting from small wagers.
Gtbets is all about providing customers with multiple options and that's why in addition to the welcome bonus, it will match the amount deposited by players every single time. The percentage differs, but the exclusive automatic bonus program will greatly simplify and speed up the process, since the free cash is credited immediately. One of the prerequisites is to have a balance that doesn't exceed 25% of the previous deposit and this also applies to active sports wagers.
How do rollover points work?
Members who plan on reloading their account should pay attention to these details, otherwise they might have the unpleasant surprise of receiving no reload bonus. Furthermore, the last transaction needs to be a bet, a wager in the casino section or a deposit, basically anything but a withdrawal. As all bonuses, the reload ones are also subject to wagering requirements and in this case, participating players are supposed to accumulate rollover points.
This is an innovative concept, but the accumulation of rollover points is actually pretty easy, with sports betting, slots, video poker and table games all counting for the rollover. Each of them have a different stake percent contribution, with the numbers being posted and updated on the official website in the section corresponding to this promotion.
Steer clear from excluded games
The minimum deposit that makes players eligible for the reload bonus is $35 and this amount can vary as the levels are reset at the beginning of each month. It is essential for participating players to claim the bonus immediately after the deposit as they won't be awarded retroactively. Using the bonus amount to play craps, European roulette or baccarat is prohibited and failing to respect these rules will lead to the forfeit of the bonus and resulting winnings.
Anyone who breaks the rules in any way will suffer the consequences, while players from Denmark, Greece, China, Australia, Albania, Israel and Taiwan are excluded altogether. For any questions regarding the reload bonuses and other pending promotions, members are invited to contact customer support.
Other Sports