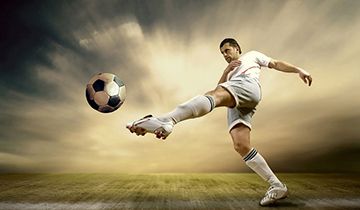 The Asian bookie 12bet is going to provide new customers with the proper environment but also the means to make a successful attempt at betting over the Internet. The bookmaker does so by presenting prospective members with a 20% deposit bonus which applies only to the first investment. The percentage itself is far from impressive, but what it lacks in sheer numbers it compensate through the overall value of the bonus.
Those who open a real money account will be invited to deposit in British Sterling pounds, euros, US dollars and Australian dollars. Each deposit will be matched by 20% and the total amount varies, but overall players will receive the same prize in currency equivalent. It is refreshing to know that regardless of what your currency of choice might be, you won't receive less than you are entitled to.
Confirm your identity and start earning
There are just a couple of steps to complete in order to receive what is rightfully yours and registering an account with the bookmaker is the first one. Making the initial deposit won't take longer than a few seconds and there are several payment methods that can be used for this purpose. Many of them are also working in the opposite direction, so if you are successful at redeeming the prize, you can use the same method for cashing out funds.
In order to confirm their intention to participate in this promotion, players will also need to send an email to the customer support containing the email address they used for registration. There is also a first deposit bonus that needs to be used and new customers should make sure not to forget about this essential prerequisite. Don't panic if you take slightly longer for the customer support to go over all the required documents and make sure you provide additional papers if demanded.
The purpose of the entire process is to make sure that new customers are not abusing the terms of this campaign and don't cash in on multiple bonuses. Immediately after the verification of the email address and a valid telephone number has concluded, players will receive the bonus in their currency of choice. The promotion started on April 2014 and it is here to stay, as the bookmaker announced its intention to extend in the 2015.
Factor in voided games
Once players receive the bonus, they will decide what to do next with this amount and they can wager it on any sports events available in their offer. There are so many games to wager on, that meeting the 10 times wagering requirements shouldn't be a problem regardless of the standard stakes. Depending on how much money players receive in the form of bonus funds, the total amount can vary, but the play through requirements stay the same so nobody is at a disadvantage.
There are also some minimal odds that qualify for this promotion and players shouldn't bet on events that have odds lower than 1.50. Assuming the game is canceled, voided or postponed, players will need to start from square one and place a new string of games, to clear the entire amount. As a result of bonus abuse, some countries have been excluded from this promotion and Armenia, Belarus, Russian Federation, Ukraine, Portugal, Serbia, Bosnia Herzegovina & Romania are on the blacklist.
Customers from other jurisdictions can freely participate in this campaign, but each account is only eligible for a single bonus. After a total of 90 days have passed following the awarding of the bonus, players who didn't meet all the wagering requirements will have the bonus removed from their account.
Other Sports