Score a $10,000 Super Bowl Bet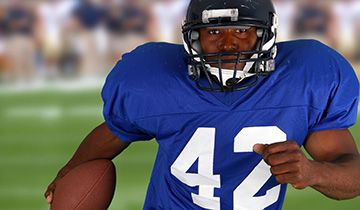 Bovada runs a very popular promotion aimed exclusively at those who are willing to bring their players into the fold by sending an invitation. The referral bonus is generous enough to keep players interested, but the truth is that you can never have too much money when it comes to online gambling. On the other hand, those who bet on NFL can boost their bankroll on a weekly basis by simply wagering an amount of $25 or about at qualifying odds.
It is now possible to enjoy the best of both worlds, by participating in the NFL referral promotion, which is actually a hybrid before the aforementioned campaigns. The price consists of a $10,000 Super Bowl bet and NFL team jerseys, both being extremely attractive to those who bet on this league. Aspiring participants should know that is not easy to outshine the competition and win any of these payouts, but that's why the start early and take this activity seriously.
How to win the $10,000 Super Bowl Bet?
The prerequisites are relatively easy to understand and meet, with players being expected to refer one friend within the first 17 weeks. By doing so, they will receive an entry into the weekly draw and this makes them eligible for a NFL team jersey of their choice. This applies to all the teams that participate in the National Football League, not only those who have a real chance of making the playoffs.
Those who are more successful and get to refer two or more friends within the same period of time, will earn an entry into the grand prize draw. This is where the $10,000 Super Bowl bet can be won and each of the friends referred will also receive a nice free bet of $1000. The more friends are brought to the network, the better the chances to win a prize and all these new players will receive a four digit amount as a token of appreciation and an incentive to stick around.
Double check your subscription status
It is mandatory to enter the referral squad and subscribe for the promotion to participate, so make sure that the subscription is up-to-date. Referring more friends is the key to succeed and the winners will be announced on a weekly basis on the official Facebook page. Each Wednesday, participants should check out this page to find out whether they were selected for an NFL jacket and if so, choose the one belonging to their favorite team.
Other Sports