Score Leons and claim your prizes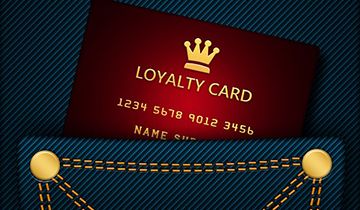 Leonbets encourages players to sign up for a real money account and present them with a nice assortment of bonuses, that will appeal to prospective customers. Equally important for the bookmaker is to keep these players loyal and in order to succeed with customer retention, it is willing to offer bonus points. Every time they place a wager on any sports events, members will collect such points, regardless of the outcome of their wagers.
Win or lose, you will always add more Leons to your account and when you have enough points, you can redeem them for cash or various prizes. 10,000 points can be used to buy a digital photo camera, while twice as many will allow you to purchase an android powered tablet. The latest HTC smartphones are available for 50,000 loyalty points and just as many can be used to acquire a Sony PlayStation 3.
Cool gadgets up for grabs
Those who cross the threshold into the six digit area, can redeem 100,000 points for a 40 inch LCD panel or trade 150 of them for an iPad or an iPhone five. Players can always monitor their progress and keep up with the rate at which the accumulate points, by simply checking the 'My account' page. When players have enough points and are willing to trade them for a price they need to get in touch with the customer support via email.
Under normal circumstances, this procedure would be more than enough for players to receive the object they require. If the Leonbets bookmaker has no possibility of shipping the desired item to its destination, it will try to offer a monetary compensation. It is extremely important for players to enter the correct information when setting up their real money account, because the postal address provided will be used for shipping the products. Those who have changed their address after opening an account, are supposed to write an email and notify the customer support about such changes.
Spend the points as you see fit
It is entirely up to the player to redeem the points as soon as they have enough for one product, or wait until they can afford to buy server objects. Leonbets will take care of delivery regardless of circumstances and the members won't need to worry about any shipping costs. Depending on their country of residence, the prizes will reach them in a few days or up to three weeks.
Other Sports