150% Sports bonus of up to $150 using Skrill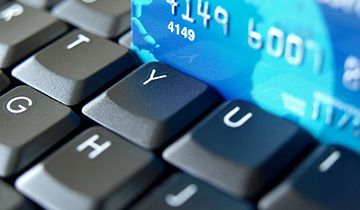 There are plenty of reasons for choosing electronic wallets when depositing Withdrawing funds from LeonBets, but the bookmaker came up with another incentive. In order to encourage people to use the most convenient payment method, they are willing to offer a 150% sign-up bonus of up to $150. Those who use Skrill are going to have their deposit more than doubled and the wagering requirements are surprisingly easy to meet.
Unlike other bonuses which are released incrementally, this one can be cashed out all at once, as soon as the players have accumulated enough loyalty points. At this bookmaker, these go by the name of Leons and players will need 25 such points for every dollar redeemed. There is an indissoluble link between the number of points that players have to collect and the sheer amount of the bonus, so those who deposit bigger amounts, will need to accumulate more loyalty points.
E-wallets pay well
The good news is that players know from the very beginning how many points they require, so they can weave a strategy that will greatly simplify and speed up the process. The same applies for the standard first deposit bonus which represents 100% of the first deposit or currency equivalent, for those who prefer to deposit using British Sterling pounds or Euros. All the useful information for players is available in the personal account section, where members can easily monitor progress.
This is the basic bonus and applies to all payment methods, so those who don't have an electronic wallet or prefer not to use it, can still double their investment. It is not possible to apply for a standard bonus and then use the electronic wallets to receive an additional incentive, as this is a one-time deal. The number of Leons required is calculated in the same manner and players accumulate loyalty points at the same pace, regardless of their active bonus.
Delay withdrawals and stick to the plan
Another similarity between the two promotions is that players need to refrain from cashing out the funds, because withdrawing money before meeting the wagering requirements results in the forfeit of the bonus. Not only the amount awarded by the bookmaker in the wake of the first deposit will be removed, but also the corresponding profits. Law-abiding players who take their time and only cash out the bonus after meeting the play through requirements, will start their betting experience at Leonbets on the right foot.
Other Sports