Share the profits with your friends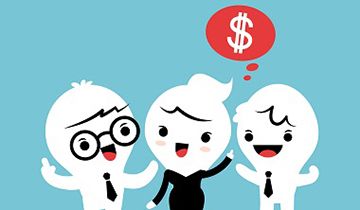 Being all alone is not the kind of experience that online casino players should go through, despite the fact that Intertops presents them with plenty of opportunities to enjoy their time over the Internet. These guys go a step further and encourage players to refer their friends and further expand the customer base, by providing them with a nice incentive. The refer a friend program has been introduced many months before, but now the terms and conditions have been changed to make them even more attractive.
All those who recommend players to open a real money account here and make a qualifying deposit, will receive a cool $20 for each friend referred. The prerequisite is to convince the buddy that it is worth depositing $200 or more into their new account and start playing on real money. Unlike other bookmakers that set some limitations for the number of players that one can bring to the network, Intertops keep paying customers regardless of how many friends day bring.
Expanding the community one friend at a time
In fact, those who have plenty of buddies that enjoy online casino games will receive a bonus for every fifth friend they refer, by having an additional 50% of their friends deposit credited to their account. The idea is to create a booming community of people who know each other and share the same hobbies, while providing them with the means to play for real money.
Claiming the bonus is incredibly easy and the bookmaker will even provide the email link that can be sent to those interested. As long as the friend clicks on this link and creates a real money account soon after, the existing member will be credited with the referral and receive the corresponding amount. It is a very straightforward process and players can send an email themselves and as the friends to use a certain code, that would link them to each other.
Referral bonuses come in small chunks
Members are only going to receive the bonus after the friend makes a qualifying deposit and this represents 10% of whatever the new customer invest. The maximum bonus that one can collect for each new client is $20, regardless of how much money this one deposits, in excess of the minimum amount. The same goes for the additional bonus worth 50%, which can't exceed $50 even if the friend is willing to commit a four digit amount or above.
Other Sports