Sports free €50 bets for new customers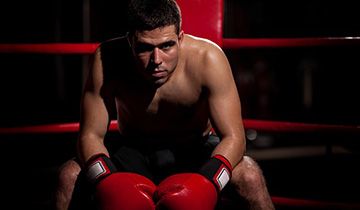 Betting on sports sometimes feels like a roller coaster and losing in the final minutes of the game has a deterring effect on enthusiasts. SeanieMac knows how difficult it can be for beginners to simply stay above the profitability line and that's why it offers a welcome bonus of €50. The amount is tempting enough as to convince players that it is profitable to wager here, but it is worth mentioning the fact that this is actually a free bet, not a cash prize.
The distinction between the two is easy to make, as the free bet will only make players eligible for the winnings generated as a result of using the bonus. The stakes are subtracted, so players are inclined to wager on higher sums so they don't have a problem with meeting the wagering requirements. They state that new customers will have to bet on events that have at least even odds and place five such best to receive the free bet which goes as high as €25.
What do you get in exchange of wagering $5
Before they get there, players will need to bet a minimum of €5 or currency equivalent on any game of choice and if they win, they will receive the free bet in return. This is how the system works and even those who end up winning the first wager can still qualify for the second part. In total, new members are eligible for a maximum of €50 or currency equivalent as a welcome package as long as they make qualifying wagers on odds of 2.00 minimum.
There are no restrictions for those who prefer to bet on several events at the same time, as long as they meet the wagering requirements within 30 days. Those who reside in the United Kingdom and Ireland are the only ones that qualify for this promotion and they will also need to avoid a couple of sensitive markets. The ones that have been excluded from this campaign are the cashback specials, extra places and best prices guaranteed, so there is no point to wager on these ones.
Don't push the envelope
Common sense requirements, such as not using the same IP as someone who already has an account here and not applying for multiple bonuses should be met. If the bookmaker suspects players of foul play, it can exclude them unilaterally from this campaign and repeat offenders can be prevented from applying for future bonuses. Law-abiding customers, will have nothing to fear from and the fact that initial wagers are risk free, will provide them with the safety net they need to prevail in the long run.
Other Sports