Try the Mobile Betting $50 Free Play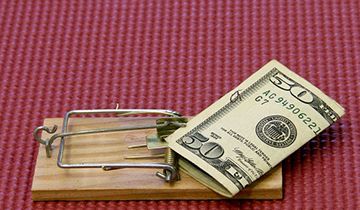 Tablets and smartphones can be used to bet on sports, spin the reels of online casino games or play poker at Betonline. Those who choose mobile devices to place their wagers, should know that they are eligible for a $50 free play whenever they make the first deposit. The name of this campaign is Mobile Betting $50 Free Play and will have any losses reimbursed up to a maximum of $50.
Those who end up losing their initial investment will receive a free bet of an equal amount, which needs to be redeemed within the next week. Only the profits made as a result of using the free bet are returned to the real money account of eligible players, with the stakes being removed. The website has been tweaked to run smoothly on mobile devices, so members shouldn't have any problem in finding the sports or the games they plan on wagering.
A safety net for rainy days
Those who end up winning their first ever mobile wager, won't benefit from this promotion but they are already winners and that's what is most important. The upside is that they will get to decide what to do next with their profits, as they are not subject to any wagering requirements. By comparison, the free bets need to be claimed by sending an email to the customer support and upon awarding, it needs to be played through six times.
When contacting the Betonline customer support, remember to write "$50 Mobile Free Play" as the subject for the email, to speed up the process. By doing so, you will have the free bet you are entitled to credited within the next 48 hours, to be used on the match of choice. Those who wager a bigger amount using a smart phone or tablet, will still have just $30 offered to them as a free bet, assuming they don't pick the winners.
Swing your bat for big profits
If players have any free plays active in their account, these are supposed to be used first and then apply for the mobile free bet. Speaking of which, it can be wagered on any sports events, except for live betting, horse races and futures. On the bright side, they are eligible for major league baseball games and with Betonline running the Industry-best MLB Dime Lines, that guarantees top value on all bets, the return on investment will be significant.
Other Sports