Stay social with the refer-a-friend bonus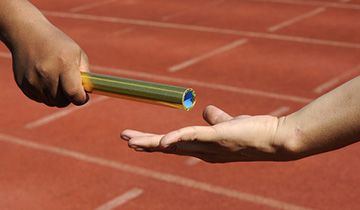 Once you have an online casino account, you will discover that there are very few reasons for stepping inside a brick-and-mortar establishment. Players enjoy all the action they seek from the comfort of their home and they are also eligible for first deposit bonuses and various packages. BetUSA offers all these perks, but the bookmaker and online casino is aware of the fact that sometimes even the most successful punters miss human interaction.
They would feel far more comfortable if they were playing alongside friends and people they know in real life, than to be constantly pit against strangers. BetUSA is ready to raise the antes and present existing members with an incentive to bring more friends over with its referral program. The member who has a buddy invited to the network and convinces him to fund his new account will receive a 20% bonus.
Share the load and share the prize
The friend invited will enjoy the same freebie, so both parties involved will benefit just as much from this promotion. The money referral program is not capped in any way, so those who are very sociable in real life can put their connections to good use. The more friends you invite, the more money you will end up collecting, so it makes perfect sense not to keep the secret and bring all your buddies over.
There are certain prerequisites that need to be met for the bonuses to be credited, with the new member having to deposit a minimum amount of $50. Given the fact that the size of the bonus is indissolubly linked to the amount wagered by the friend, it makes perfect sense to invest a larger sum to cash in on the top bonus. Speaking of which, existing members can only hope to collect the maximum referral bonus of $200, therefore the friends referred should commit $1000 out-of-pocket.
Claim your 20% free Cash sign-up bonus
Inviting a friend is quite easy, but players should also make sure that they notify the customer support about this action. The bonus will be only issued after the friend has used at least 50% of the initial deposit and he also needs to refrain from cashing out the funds. There is also a deadline to consider, because the bonus will expire after the first seven days, so make sure you are active in the first week. The friend will still be eligible for the 20% free Cash sign-up bonus even if he fails to meet the play through requirements.
Other Sports