Survive the Season with the NFL bonus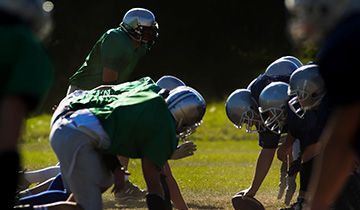 The National Football League is in full swing and the best teams are anxiously waiting for the playoffs to start, to compete for the Super Bowl. On the other hand, punters are less enthusiastic about the prospect of the regular season concluding, because they will have fewer games to wager on. As it is, the contest is highly competitive and one needs to be inspired and lucky to win by betting exclusively on the NFL. Losing punters usually raise suspicions that the NFL may be rigged. We detail the pro and con arguments in our "Is the NFL rigged?" article.
In order to help mitigate the risks and maximize profits, Bovada is running a special promotion which goes by the name of Survive the Season. Those who deposit and wager at least $25 every week on National Football League games will receive a $50 bonus. The amount is increased five times when players bet at least $100 on a weekly basis on the same championship, so both rookies and highrollers will have something to look forward to.
Subscribe and bonuses will arrive
In order to participate in this promotion, members need to subscribe to the Bovada promotional emails and this subscription has to be kept up-to-date. It is not that difficult to do it, because everything one needs to know is available in the account setting and in just a couple of steps, the procedure is complete. Wagering the required amount is paramount and only those who meet these requirements will score a cash bonus when the regular season eventually ends.
The season is raging and a couple of teams are already involved in the playoffs race, so time is quickly running out for those who haven't opted in for this campaign. A minimum deposit of $25 is all that is required of aspiring players and the most pressing deadline is December 31, 2014. Those who failed to bet the minimal amount on one of the NFL game scheduled for the remaining weeks will have no way to get aboard when 2014 ends.
Which wagers count?
Only the valid wagers count for this promotion, and those graded as no action are not going to qualify, so it makes perfect sense to take some precautions when placing a sweetheart teaser bet. Betting a bit over the minimum value is the right thing to do and players should also pay attention to the odds they are betting on. They should focus on ones exceeding -500 as anything below this value will not make any contribution words the weekly handle.
Other Sports