Take a 25% Monthly Sports Cash Back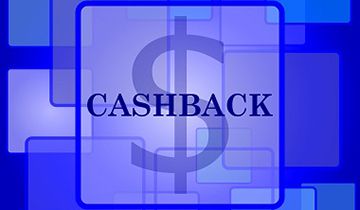 Some months are better than others and occasionally players run into a brick wall and regardless of how well they play, nothing seems to be going their way. These are the times when they need a helping hand and punters know all too well that the bookmaker is not the one to traditionally offer help. Betphoenix is the exception to the rule as it presents players with a chance of recuperating 25% of whatever they lose over a calendar month.
The 25% monthly cash back promotion focuses exclusively on the sports book net losses and covers a period of four consecutive weeks. Contrary to what the name might suggest, it only includes 28 days and the balance is calculated for these four weeks and include pending wagers. The idea is to reimburse a quarter of the money lost, so those who were unlucky enough to suffer a lengthy downswing will still have enough money to press on.
What juice lines qualify?
Casino and race book sections are not included in this promotion and the bookmaker will reserve the right to deny reimbursement to those who cashed out funds in the prior month. In order to calculate this, it will focus on the money in and money out transfers, something that the members themselves can check prior to applying for this reimbursement. Only clients with standard -110 regular juice lines qualify for this promotion and the cashback will be awarded in the fifth week.
Since players can apply for reimbursement in consecutive months, the outstanding balances will be carried over to the next four weeks. Keep in mind that even though the bookie runs several promotions at the same time, those who apply for the money back campaign can't use it in conjunction with any of them. This is something to take seriously, because with so many reload bonuses up for grabs and loyalty campaigns running live, it is easy to get sidetracked.
Choose your bonus carefully
Not even the popular refer a friend bonus can be claimed while being involved in the 25% monthly cash back. The terms and conditions haven't changed in the last couple of months, but Betphoenix reserves the right to make any amendments or even to terminate this promotion. This could happen without prior notice, so there is no point in waiting for the deadline which is set for February 1, 2015.
Other Sports