The Premier League Double Bubble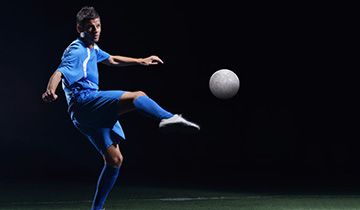 Boylesports is an Irish bookmaker that takes great pride in presenting local customers with the opportunity of betting on their favorite leagues. While the local championship is pretty intense, the most interesting games take place in England, where the Premier League brings together the best teams. With so many punters from our betting on these events, it was only a matter of time until the bookmaker chose to unveil a promotion dedicated exclusively to this group.
The Double Bubble campaign is not exactly novelty and it has been around for long enough, but due to its popularity it was expanded beyond the deadline. The terms haven't changed one bit and players are still invited to bet on the first goalscorer in a match, on the available games from Boylesports. If they are lucky enough as to have their chosen player find his way to the goal in the first 20 minutes of the game, they will receive twice as much money.
Qualifying bet must be made before kickoff
It goes without saying that the profits depend on how high the odds are and betting on underdogs will make you eligible for bigger payouts, although the risks are also greater. Players need to make a qualifying wager and there is only a top limit that they need to worry about, since profits will be doubled up to a maximum of the euros. The bookmaker allows players to wager in real time but in order to qualify for this campaign, players are supposed to place their bets prior to kickoff.
Only those who reside in the United Kingdom or Ireland qualify for this promotion and it is not possible to add several events on the same betting slips. Accumulator wagers are extremely popular among punters, but in this case players should focus exclusively on single bet. Those who select several players to score first, will only have their first selection eligible for doubled profits and free bets don't qualify for this promo. The doubled profits are free from wagering requirements and players can dispose of them as they see fit.
Other Sports