The Tennis Treble Insurance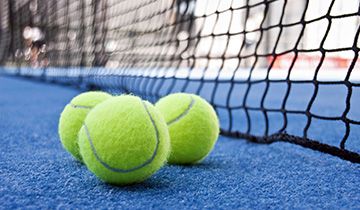 Betting on sports has the advantage of wagering on a single athlete, as opposed to an entire team so the outcome should be easier to predict. The downside is that bookmakers are fully aware of this reality and as a result they offer lower odds for the favorites to prevail. Punters are left with two distinct choices, as they can bet the underdog to prevail or add several events on the same betting slip. The latter has more adepts and tennis lovers who choose this path, will enjoy preferential terms at Titan Bet.
They are supposed to add at least 10 selections on the same betting slip and in the unfortunate case that one of these games go south, they will have their stakes refunded. Don't expect to recuperate tens of thousands of Euros, but losing stakes up to a maximum of €10 will be refunded. The only requirement is for a single match to lose while the other two to be decided winners, something that shouldn't be that difficult for savvy tennis punters.
Hope for the best and prepare for the worst
The idea is not to maximize the profits from Titanbet, but to save money when things don't go according to the plan, something that is equally important when gambling online. Enjoying this promotion is easy for everyone who has a real money account, while other tennis fans can also join the select group by opening one. Players need to wager at least €5 to qualify for this promotion, but the maximum refund is limited to €10, so there is a relatively narrow margin to work with.
Another prerequisite for those who want to participate in this campaign is to wager on events that have odds of 1.30 or above. This shouldn't be a problem either, because the very nature of accumulator bets focuses on relatively low odds, yet players try to extract maximum value from their wagers. System bets as well as free bets have been excluded from this campaign, with only straight tennis accumulators being allowed and triggering reimbursements.
Take the necessary precautions
The rules are crystal clear and players need to have at least three valid selections on their betting slip, which brings us to another sensitive issue. At least in theory, it should be enough to bet on three tennis players and wait for the outcome, but there is always the possibility of one to abandon the match. If one game is voided for any reason, the number of eligible selections will be reduced to just two and this will render the bet useless.
Other Sports