Time to claim your $100 Refer a Friend bonus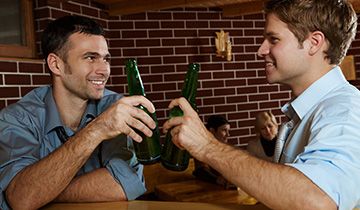 Any voyage begins with a single step and the top priority for new casino players is to redeem the first deposit bonus. From that point onward, they are solely concerned about maximizing their profits by winning at the tables as well as by cashing in on the ongoing promotions. Sooner or later, they will all come to an end and while waiting for new campaigns to start, Bovada members can claim a new bonus by referring a friend.
The online casino is proud to have one of the most active communities, which includes many American players but it is constantly looking for new members. They found out that the best solution is to let the players themselves convince their friends that it is worth tagging along. To push the process into overdrive, they run the "Refer a friend campaign", which makes it possible for players to receive $100.
New terms for the same campaign
This is not exactly a new promotion as it has been around for quite a while but the terms have been improved and the amount of money doubled. The decision to increase the referral bonus paid off and all those who bring their buddies to Bovada are going to receive 200% of how much the new members deposit. The bonus can't exceed $100, which is still a lot of money for doing nothing more than to let others know about the benefits of playing online casino games here.
The traditional way of spreading the news is still there for those who prefer the conventional methods, such as email or referral links. With the social media gaining traction recently, it was only natural for Facebook and Twitter to be included among the available tools. There is no limit to how many players one can refer and those who have a big circle will cash in on hundreds of dollars if the guests prove to be reliable and enjoy their time here.
Bring more friends into the fold
Players won't need too many arguments in favor of convincing their acquaintances, because new members will start on the right foot with $4250 in welcome bonuses. They will be granted immediate access to sports books, poker rooms, race book and the casino section, so regardless of what form of gambling they prefer, Bovada will have them covered. The standard rollover procedures do apply to these bonuses and both existing and new members will need to play the bonus amount through three times.
Other Sports