Express of the day at Favbet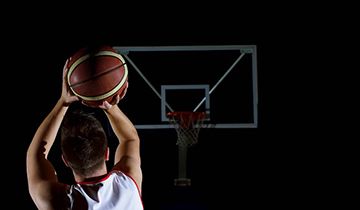 Favbet allows players to bet on a broad spectrum of sports events, with each match having multiple markets, therefore numerous betting combinations are possible. It makes perfect sense that some customers prefer to add several games on the same betting slip, for the sake of boosted odds. Granted there are some risks involved whenever you choose to bet on more than a single match, the return on investment makes it worth taking the chances.
The Multiple of the day promotion will present you with yet another reason in favor of choosing accumulator bets, as your profits will be boosted by an additional 10%. Basically, regardless of how big the combined odds might get, you will further increase your profits by 10%. All the popular sports events are available, so players don't have to make painful compromises or focus on markets that they know very little about.
Discover the Betting multiples each day
Every day, new games are introduced and players get to choose between as many as five fixed outcomes, usually revolving around the most popular matches of the day. Only winning wagers will be credited with an additional 10%, so it is mandatory to find those games that you are qualified for predicting the results. Depending on the preferences of players, the online bookmaker will shift between different leagues and its top priority is to identify those matches that their members are more likely to wager on.
This makes this promotion a win-win situation, because members don't have to focus on obscure markets to have their profits increased. Every day, new games are announced and players are invited to check out the homepage, to see what matches made the list. This list will include not only the names of the teams, but also the corresponding odds and players will have no problem in identifying the multiple of the day.
Add 10% with combo bets
Just as the name suggests, the accumulator bets will require players to combine three, four or five games and have them all on the same betting slip. The more events, the bigger the odds get and even in the absence of the 10% bonus, players would collect a sizable amount if they win. In fact, the bonus is just an incentive to take a leap of faith with accumulator wagers and to stay wired to the online action, by placing bets on a daily basis.
Other Sports