Win more with Champions League Insurance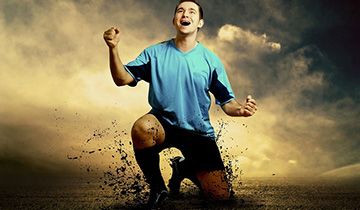 Champions League matches are the highlight of the week for football fans and even though the most important European competition is in recess, Unibet's promotion is quite exciting. It was unveiled at the beginning of the season and will continue in 2015, with the games resuming in the second half of February. Some of the best teams in Europe are competing for the ultimate trophy and they are usually underpriced by bookmakers, which has a deterring effect on punters to back them up.
This is why many of them prefer to add several selections on the same betting slip, in an attempt of boosting the odds, hence maximize the return on investment. While many are inclined to do so of their own volition, Unibet raising the stakes and offers a cool bonus of €10 for those who bet on at least four events. The money is awarded in currency equivalent for those who prefer the British Sterling pounds or wager in dollars, with players being reimbursed if a single team lets them down.
Stop fearing those lone goals
It happens often enough for players to pick several teams to win and celebrate the fact that all of them are in control of the match, only to witness in disbelief how one goal ruins everything. UK and Ireland residents are lucky to be the ones eligible for this promotion and regardless of how many games they include in the accumulator, they will be eligible for a reimbursement.
Speaking of which, it is important to meet the minimum requirement of four games and the bookmaker recommends players to bet on five selections or more. The reason for doing so has to do with the policy of ignoring those games that are interrupted, suspended or voided for any reason. Those who have four games on the betting slip and one of them is voided, will no longer qualify for this promotion.
Minimum odds are of the essence
Another prerequisite that players need to be aware of is that all participants need to opt in for this promotion, before placing the wager. It is possible to bet on mobile devices as well as desktop computers and the combined odds need to exceed 3.00. This is not that difficult, given the fact that in the elimination rounds of the Champions League the participating teams are evenly matched and it is virtually impossible for four different selections to amount for less than 3/1.
It is perfectly safe for players to wager on games scheduled on Tuesday and Wednesday, so if you can't find four decent games in one Champions League day, don't hesitate to do this. The reimbursement is offered in the form of a free bet, so you need to play through once before cashing out. The refunded stakes will be credited back to the accounts of eligible players the next day.
Other Sports