Your dose of Daily Cash Drops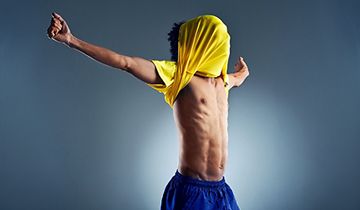 Football season has returned and some of the most important European competitions are upon us, so action is intense and never-ending. BetRally has a comprehensive selection of football games that players can wager on and also a brand-new promotion aimed that dedicated punters. It goes by the name of Daily Cash Drops and it invites customers to check out the game section during match days. Those who do are guaranteed to receive a prize as nobody leaves empty-handed and cashdrops can make you rich each day.
The system is straightforward and anyone can pick up the rules, because a minimum deposit of €20 is required to participate in this campaign. The money is credited to the sports balance, but players need to focus on the titles available in the game section, all of them being accessible on mobile devices. Those who don't win on a particular day will be eligible for a cash drop 24 hours later, so second chances will be abundant and nobody will be left outside.
The bonus mirrors the commitment
The sheer amounts that players can collect in the form of Betrally cash drops depends on the amount deposited and its starts at €5 to €10 for those who wager €20. If you are willing to commit €50 or above, the prize will range between €10 and €25 while those who deposit and play €100 or more will get the cash drop of up to €50. The best return on investment will go to those who commit and play €200 because they can hope to receive an amount ranging between €50 and €100.
Betting on mobile devices is permitted and players can apply for extra credits anytime and anywhere, by simply following these few guidelines. The most important European competitions qualify for this campaign, which started in late September and runs indefinitely. Bet on Champions League, Europa League, Bundesliga, Spain's Primera División, Premier League, Italy Seria A,the French Ligue 1 and England's League Cup and one of the aforesaid prizes can be yours.
Mobile gamblers have their special bonus
Players must deposit and wager €20 or more to qualify for bonuses in the first place and lower deposit will make them ineligible for this promotion. Even if you have money in your account, you need to deposit on a qualifying match they to participate, but the good news is that key matches are scheduled almost each day. Those who choose to play on mobile devices, will receive a mobile slots bonus, while those who use the web interface will receive the standard casino bonus.
The rollover requirements for the bonuses are the same and players will have to spin the combined amount 25 times before cashing out. Progressive slot machines, baccarat and craps don't qualify for meeting the wagering requirements and players who benefit from the cash drop will have to clear the bonus within five days. After this deadline passes, the bonus will expire and there won't be any ways of recuperating the amount lost.
Other Sports