How many deposit bonuses can you get at 138 Casino ?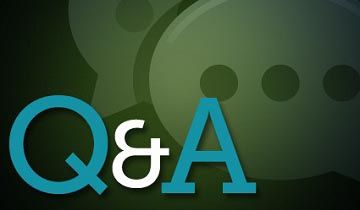 Q: How many deposit bonuses can you get at 138 Casino ?
A: 138 Casino chose not to walk in the footsteps of other online gambling operators who focus almost exclusively on the European market. Instead they tried to appeal to players from Asia and South America, while waiting for the moment when gambling will be allowed in the United States. For the time being Americans are not allowed to wager here, which is the consequence of applying for a license in the Isle of Man. These guys abide by the rules and make no exception even when it comes to such a lucrative market
The growing number of Asian players can be explained by the growing popularity of the Amaya and Ho Gaming platforms on this continent. Many other online casinos and bookmakers are relying on their software, but it definitely helps that 138.com has the website translated in Mandarin and Cantonese. Furthermore, customer support is offered in both languages, so local players will receive the assistance they seek in their native tongue.
Bonuses and promotions
138 Casino stays true to its name and awards a welcome bonus of €138 or currency equivalent, to all those who reside in an accepted country. The first deposit is matched by 100%, with a minimum investment of €10 making players eligible for this financial incentive. It goes without saying that most of those who open a real money account will not hesitate to commit the maximum amount for a chance to consolidate their bankroll, but beginners have less expensive alternatives.
The wagering requirements don't change based on the side of the deposit and as long as players spin the combined amount through 30 times, they will be allowed to cash out their profits. This casino strongly encourages players to choose slot machines when meeting the wagering requirements because they have a higher state percentage contribution of 100%. It is perfectly possible to play table games and video poker, but if you must take your time, as these games will require patience.
The welcome bonus is just as the name suggests a financial incentive that should convince prospective customers that it is worth opening an account here. This is not the only bonus that players will collect, as the second deposit will be matched by 50% up to the same amount. Even if you failed at both attempts, you will have another chance to collect another bonus of €138 or currency equivalent. This time the deposit is only going to be matched by 25% so players will be kindly asked to take more chances.
All those who have a real money account and wager here will be eligible for a casino rebate of 0.8% and not surprisingly maximum limit for reimbursement is €138. These limits apply to the amounts refunded over the course of one month at the counter is reset on the first day of the next month. In conjunction with the low house edge and other promotions, this reimbursement program is supposed to help players alleviate the negative effects of occasional downswings.
Another way to stay profitable in the long run is by earning comp points and converting them into cash, so the newly introduced program promises to be a success. It is not yet clear how players will climb the loyalty ladder and how high they can go, but past performance suggests that it all ends with members attaining VIP status.
Other Answers you might like:
What are the terms of the Vernons Casino bonus?
How to find the best game on Betlion365?
What is the game variety at 138 Casino?
How is the 32Red Casino bonus awarded?
How to use the 18Bet Casino bonus codes?
Other Q&A