How many deposit bonuses does Betsocial Casino awards?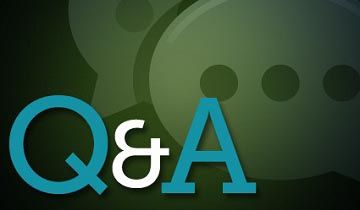 Q: How many deposit bonuses does Betsocial Casino awards?
A: Betsocial intends to be a very transparent bookmaker and the name gives its intention away. The ones behind this project went to great lengths to make sure that their gambling operations closely resemble the action unfolding in brick-and-mortar casinos and bookmakers. They have been successful at inducing the idea that players can socialize while they play for real money from the comfort of their home.
The company applied and was awarded the license by the authorities of Costa Rica, which acts as a springboard to countries from Latin America. US players are still denied access, which is frustrating on many levels, but in accord with the existing regulations. Those who are allowed to play here, don't have to go through the painstaking process of downloading software, as all the games run in browser.
This is a major achievement given the fact that Betsocial Casino decided to sign four distinct partnerships with software developers. XPG, Total E Soft, MediaLive Casino and Betsoft are their current partners and they do a hell of a job at offering a sufficient assortment of games. These are not the biggest players in this line of work, but rank at the top of the list when it comes to innovative slots and 3-D graphics
Casino bonuses and promotions
Betsocial Casino is awarding €200 up front to all those who deposit for the first time and has the initial investment doubled. It is slightly more than the industry standard, yet not an amount that will sweep prospective customers off their feet. The wagering requirements are also average and only after the deposit and bonus have been play through 25 times, will players be allowed to cash out.
Depositing less than €20 will make players ineligible for the bonus so if you haven't deposited yet, make sure you cross this minimal threshold. The casino will extend its generosity over future deposits and players who persevere will receive an additional €200 when they make the second investment. This time, they will have to commit €400 out-of-pocket, because the deposit will be matched by only 50%.
If you thought that things couldn't take a turn for the worse after this second step, know that the third deposit will require you to commit an even larger amount. Once again, Betsocial Casino will give away €200 but this bonus represents 30% of the deposit made by players. Those who insist to look at the glass half full, will realize the fact that if they make a financial investment of more than €1000, they will have a lot of money to play any games they fancy.
Betsocial Casino doesn't seem to have any clear idea about how to reward loyalty and for the time being, it offers no loyalty program. Granted the games are immersive and unlikely to get players hooked, it is always a risky strategy to rely exclusively on the appeal of slot machines. A loyalty program has the advantage of rewarding players incrementally, regardless of the outcome of each gambling session.
The same positive effect on existing members is made by referral programs, which also have the desired effect of expanding the customer base. Since no bonus is awarded to those who recommend their friends to join the team, it is most unlikely that the operator will go out of their way to bring their buddies into the fold. The only bright spot are the promotions triggering free spins, tiny cash prizes and various freebies, but they are the exception rather than the rule.
Other Answers you might like: 
Who can take the £175 McBookie Casino bonus?
How good is the Ladbrokes software?
Is 12Bet Casino a good alternative for Asian players?
What is the standard bonus at Winmasters Casino?
Should you play at Apollobet?
Other Q&A