Is the Dafabet Casino bonus best for Asian players?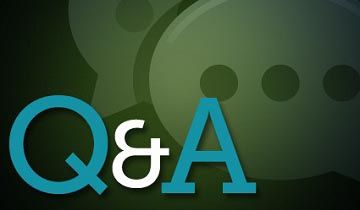 Q: Is the Dafabet Casino bonus best for Asian players?
A: When it comes to customer selection, the vast majority of online casinos have to decide between accepting and denying service to American players. Prohibitive legislation has imposed these limitations, which are hurting the business and are particularly frustrating for those who reside within US borders. Dafabet is sadly one of the places where these guys are not welcomed, but the good news is that Asian players will spend the time of their lives here.
Dafabet Casino is focusing on Asia and most of their players are located in countries on the continent, while Europeans only represent a minority. This explains why the layout of the website is slightly different from what savvy players are used to and the developers chose to incorporate many specific designs. They didn't stray too far from the traveled paths when it came to choosing the software developer and it made perfect sense to team up with Playtech.
Casino bonuses and promotions
The casino offers the bonus in MYR but players can enjoy the equivalent of 688 MYR in their national currency if they choose to deposit this way. What will happen is that players will have the first deposit matched and then will need to meet the wagering requirements before cashing out. These steps that going hand-in-hand and it all begins with using the MYR50 code when making the first deposit.
Dafabet Casino has some of the easiest to meet wagering requirements as the deposit and bonus only need to be played through 10 times. This is usually the requirement that applies to highrollers, so it is particularly refreshing to hear that you can meet them all within the course of a single day. The problem is that not all the games count towards meeting the play through demands and Roulette games, VIP Baccarat games, Sic Bo, Pontoon, Craps, Casino War, Video Poker game, Pai Gow Poker are all excluded.
Only the first deposit is going to be doubled, so if you reload your account, don't expect to receive any financial incentives, because they are not going to come your way. On the other hand, you can improve your position in the loyalty ladder if you play on real money as opposed to venturing virtual currency. The progress is slow but the fact that you don't need to do anything besides playing your favorite games is encouraging and should convince players to persevere.
There are no other incentives in the form of referral bonuses, but there is no shortage of promotions and many of them are geared towards slot machines. Some of these campaigns are restricted to Asian players, so if you reside in Europe try to focus on those promos that are aimed that you. There are plenty of them, so if you are active enough and log into your online account you won't miss out on new chances to consolidate your bankroll.
Other Answers you might like: 
What are the current offers at Youwin Casino?
How is the games offer at Comeon?
How to qualify for the Betrebels Casino bonus?
What are the best 3-D slots offered by Betsocial?
What can you play at Guts?
Other Q&A