What are the Gamebookers Casino's benefits?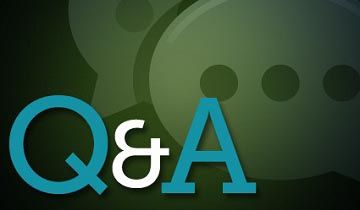 Q: What are the Gamebookers Casino's benefits?
A: Gamebookers Casino was one of the first online gambling operators to provide a truly tempting alternative to those willing to make the transition from land-based to online gambling. Two decades ago when they were founded, they dominated the industry and managed to stay ahead of the pack for many years in a row. Even though the company has lost its position as the leader of sports betting, the transition to poker and online casino games insured its success.
Today, the company enjoys an outstanding reputation and it is affiliated with the equally prominent bwin.party platform. Tens of thousands of players are active on their network and compete at poker tables, play casino games or wager on sports. Gamebookers is not open to players from United States, due to the fact that their license issued by the authorities in Gibraltar prohibits them from serving customers from countries where gambling is prohibited.
Casino bonuses and promotions
Gamebookers Casino doesn't have to overcome the same obstacles that small operators are frequently facing. They already have an outstanding reputation and those who are ready to gamble real currency will have no reasons to worry about the safety of their funds or sensitive information. This is probably why the online casino decided not to offer a welcome bonus and instead compels players to wager only the amount they feel comfortable depositing.
Interesting enough, there are no financial incentives to tempt those who open accounts with the gambling group and no distinction is made between poker players, punters and casino fans. Highrollers and those who are more interested in what happens in the long run will probably find the absence of bonuses less relevant, but new members will be put off. The casino doesn't offer a reload bonus either, so if you happen to lose the initial investment you are not going to receive anything when you reload.
Another thing that is missing from this otherwise idyllic picture is the referral bonus which is at the cornerstone of successful advertising campaigns. Nothing is more effective than players spreading the news on behalf of the online casino and recommending their friends to join. Gamebookers Casino probably found it unnecessary to present customers with the impetus to tell their acquaintances, because it already runs a world-famous venture.
The gambling group has been running the same loyalty scheme for almost 20 years now and has an impressive online store. This is where members can spend the home points accumulated as a result of betting on sports, playing casino games or poker. Branded merchandise is available in large quantities and since the merger with the Bwin.Party group the number of products increased sharply.
Comp points are accumulated at a different ratio when betting on sports, spinning the reels of slot machines and video poker or sitting down at poker tables. The good news is that they all compound and even when they are spent on cash or merchandise, they don't vanish altogether. There are several loyalty levels, with silver, gold, platinum and diamond memberships and the operator offers increasingly generous rewards to those who make it to the top.
Other Answers you might like: 
Who can get the $500 Betmotion Casino bonus?
Is the Tipico Casino bonus standard?
What are the best offers at Betadonis Casino?
What Netent games are at Betaland Casino?
Is it worth to play at Marathonbet Casino?
Other Q&A