Why there isn't there a deposit bonus at Betaland Casino?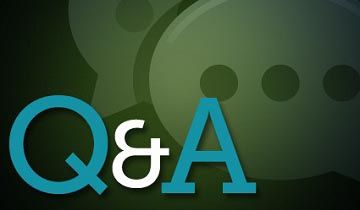 Q: Why there isn't there a deposit bonus at Betaland Casino?
A: Betaland Casino is one of the online gambling operators licensed and regulated by the LGA, an acronym for Malta Lotteries and Gaming Authority. This licensing body is famous for enforcing strict rules and only those casinos who comply with their regulations are being issued a license. This means a great deal for a fledgling casino that used to rely exclusively on sports betting and now offer the entire spectrum of slot machines, table games and video poker.
Citizens of a couple of countries are restricted from signing up for a real money account and in addition to the United States, we have Turkey and France on the list. The good news is that those who are allowed to sign up for a real money account will be automatically eligible for all the bonuses. There are not that many offered up front, that's why players need to take their time and be patient with Betaland, as good things come to those who wait.
Bonuses and promotions found here
Betaland Casino doesn't have a welcome package and this is one of the reasons for why their customer base didn't actually increase to fast. Just as the name suggests, this was the land of punters, who had plenty of opportunities to bet on sports, but not that many alternatives for casino games. The financial incentives that will be offered to punters were not extended to fans of other types of gambling, therefore new customers will have to rely exclusively on the funds they can afford to deposit.
This comes as a heavy blow for an online casino that depends on its ability to make a strong first impression, since so many players expect bonuses to be offered right away. Not even free spins are on the table and fans of slot machines will not enjoy any advantages at Betaland Casino. It is nowadays customary for online casinos to lure in prospective clients with bonuses, but in this case, you need to wager real currency for a while to be eligible for such incentives.
In addition to the occasional promotions and campaigns that are transitory, therefore can't be factored in when making a recommendation, Betaland Casino has a cashback program. Players are eligible for a reimbursement that represents a percentage of the amounts lost over the course of one week. Those who feel that they are entitled to have money refunded, will need to calculate at net losses over the course of seven days to come up with the right figure.
Betaland Casino goes to great lengths to make sure that those who are eligible for the reimbursement will receive the money on the next Monday. At the same time, players should keep in mind that all the losses and profits they incur are factored in, with a percentage of the resulting amount being the money they actually collect as a refund. It is not subject wagering requirements, so if they choose to withdraw this cash, they can do it using any of the available payment methods.
A cashback promotion is always a good thing, particularly for those who have higher expectations and are willing to wager larger amounts. Downswings are inevitable and having a quarter of the losses refunded makes it less likely to go broke when luck no longer smiled benevolently upon you. On the other hand, this is simply too little for an online casino that doesn't offer any other sorts of bonuses.
Other Answers you might like:
Are there any 12Bet Casino promotions?
How to get a bonus at Joinbet Casino?
What are the Gamebookers Casino's benefits?
Who is providing the software at Bovada?
Other Q&A