Slovenia Gambling Sites and Laws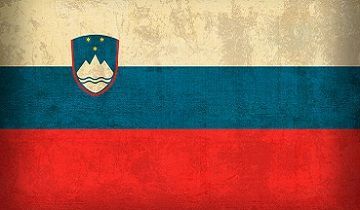 Slovenia is a mountainous country located in southern Central Europe. It sits on the Adriatic Sea and shares borders with Italy, Austria, Hungary, and Croatia (check here our Croatia betting sites). The country gained its independence from Yugoslavia in 1991 and has since evolved into a high-income developed country although the nation was deeply affected by the financial crisis of the late 2000s. Gambling in Slovenia is a major contributor to the economy and the country boasts the highest percentage of casinos per 1,000 inhabitants in the European Union.
Top 10 Gambling Sites for Slovenia
in 01 November 2023 – Updated List
Rank
Casino
Bonus
Safe & Trusted
Rating
Get Started
Online Casinos in Slovenia Are in a "Gray" Area
Slovenia didn't have any laws or regulations that governed gambling or bet Slovenia activities until the Slovenian Gaming Act was introduced in 1995. The Act empowered the State Office for Gaming Supervision, under the direction of the Ministry of Finance, to issue licenses and enforce regulations. However, the 1995 Slovenian gambling laws do not address online betting (this includes casino Slovenia online sites too). The Act is currently being updated and it is expected that online gambling, like Bahamas online gambling, will be legalized, licensed, and regulated soon.
Until the New Gaming Act comes into effect, internet gambling in Slovenia remains a bit of a gray area although residents are more or less free to place bets with foreign sites without fear of prosecution. Simply put, you can check our gambling sites by country list and find dozens of Slovenia betting sites and bookmakers that suit your needs.
Our Best Online Casino Slovenia Picks
Slovenian online gambling fans have a huge selection of top-rated internet gaming operators and best betting sites in Slovenia to choose from. Many of these sites also offer their customers a wide range of bonuses and promotions that are easy to get in on. Many Slovenian online casino buffs are cashing in on sign-up bonuses of Zig Zag 777 or Stake Sports. Betclic, Expekt, and Betwinner aren't popular just because of the wide range of games they offer.
They are also very popular because of the €100 casino betting bonuses that they are each giving to new customers. 22Bet also has €300 in welcome bonuses waiting for Slovenian online casino players. If you are looking for really big bonuses then you need to check out the bonuses that Sportbet and EgoCasino have.
These great offers aren't limited to casino bonuses. Slovenian online poker players love Unibet's €200 welcome bonus – is getting a lot of attention. Nordicbet will add up to €1000 to your chip stack while Cobra Casino will add a whopping €500 in bonuses to your new account.
It doesn't matter if you are a fan of financials, a bingo buff, or a sports betting nut, Gamblingjudge.com has a great bonus for you. Simply go to the promotions section to find yours now. Don't forget to have a look at the in-depth reviews.
About Online Gambling Site and Taxes in Slovenia
The implementation of the Slovenian Gambling Act brought regulations into the Slovenian gambling market. Most forms of betting are now legal, licensed, and regulated but the 1995 Slovenian gambling laws failed to address internet betting.
As it stands, internet betting is unregulated but players who choose to participate are not prosecuted. An updated act is currently being drafted and it is expected that online gaming will soon be legalized, licensed, and regulated.
With the exception of online betting, gambling in Slovenia is legal. There are several casinos, betting shops, and other betting establishments located throughout the country. While Slovenian gambling laws do not currently address internet wagering, an updated gaming bill is in the works and it is widely believed that internet betting will be legal in the near future. The legal gambling age here is 18.
Winnings from lotteries, raffles, bingo, betting, and similar games of chance are subject to a 15% tax if the prize exceeds €300. This includes casino games, slot machines, and card games. These taxes are withheld at the source and no deductions are allowed to be claimed.
The Euro is the official currency in Slovenia and it is accepted throughout the country. The Euro is also one of the most common currency options at online betting sites. Slovenian online gambling gurus who are looking to perform a financial transaction with an online gaming site have plenty of easy options.
Major credit cards are one of the most commonly used methods while eWallets like Skrill and Neteller are also widely used. Bank transfers and prepaid cards like EntroPay and PaySafe are accepted at most gaming sites. Slovenian players are urged to check with their favorite gaming site to find out what options are available to them.
Gambling Slovenia History
We need to analyze the history of Slovenian gambling in two periods. The first is the period when the country was part of Yugoslavia. The second is the period when it joined the European Union as an independent country. Gambling is an important part of the country's history, and historical records show that the first casino in the country was opened in 1790. This means that Yugoslavia had casinos before many other European countries. This first casino did not survive, but if you are curious about its impact on the history of the country, you can visit the Austrian Nice region: it was created entirely with the income from this casino.
During the First and Second World War, all kinds of games of chance were banned by order of the king. When Slovenia became part of Yugoslavia, land-based casinos still existed in the country, but there was no law regulating them. In 1962, a very simple law was prepared for land-based gambling: According to this law, casinos (and national lottery) were considered legal, but the revenue could only be used for social purposes.
Even after gaining its independence, Slovenia continued to use this law, making minor changes for a long time. However, a 1962 law was insufficient to meet the needs of the modern world, and most importantly, it did not contain any provisions on online gambling. Because of that, a new Gambling Act was passed in 1995. The new law simply contained the following provisions:
Land-based gambling is legal, and this includes casinos and sports betting.
However, sports betting and bingo/lotto services can only be provided by Loterija Slovenije (The Lottery of Slovenia) and Športna Loterij (The Sports Lottery). (These are government agencies.)
Only businesses with a land-based casino license can provide online gambling services. Private companies or people who do not already own a land-based casino are prohibited from opening an online gambling site.
In short, the situation of Slovenia online casinos is somewhat complicated. Yes, gambling in Slovenia is legal (both land-based and online), but operators who do not have a land-based gambling license cannot open a Slovenia online casino. There are only 10 land-based casinos in the country, which means that there can only be 10 licenses: Only the owners of those casinos can get these licenses.
In practice, no one bothers with getting this license. You cannot find a local Slovenia online casino site, except for a few examples with very simple content. Therefore, the best (and only) option for Slovenian players is international operators.
Games in Online Casino Slovenija Sites
There is a large number of games available at Slovenia online casinos. In other words, you have several options to try your luck. We can say the most popular online casino games are the following:
Roulette: Spin the wheel, drop the ball, and try to guess where it will stop. All variants of roulette are available, and we recommend starting with the European & French variants. Read our how-to-play roulette like a pro guide for more info.
Craps: Craps online is also quite popular: You throw the dice and bet on several outcomes, which can pay as well as any other casino game.
Slots: And, of course, slot machines are very popular too. In fact, the deposit bonus of many Slovenia online casino sites is for slot games, and they come with free spins offers too (such as 100 free spins).
Live dealer games are also quite popular, like the rest of the world. If you like, you can use your first deposit bonus on these games too. If you are interested in card and table games, we highly recommend checking live casino titles.
Payment Methods at Slovenia Online Casinos
Pros & Cons of Online Casino Slovenia Sites
PROS
Gambling is fully legal
Offshore operators are not restricted
Gambling related transactions are not blocked
CONS
There is a monopoly
Local Slovenia online casinos do not exist
FAQ About Online Casinos & Gambling Industry in Slovenia
Yes, but only owners of a land based casino license can open a Slovenia online casino in the country: There is a monopoly.
Yes, but only two government-controlled agencies are authorized to offer them. There is a monopoly.
Yes. The Slovenian government does not punish players who play at international casino sites and does not block them too.
Are there bonus offers for online gambling in Slovenia? The bonus offers will be quite limited in local websites but you can find dozens of promotions at international casino sites.
There are several methods you can use but due to their practicality and security, we think that the best option will be e-wallets, like PayPal.
You must be at least 18 years old to visit land based casinos or play at Slovenia online casinos. This applies to sports betting too.
Yes. In fact, you should insist on it: Euro is the official currency of Slovenia and if you use any other currency, there will be exchange fees.
Play at the Best Online Casino for Slovenia
We picked the best Slovenia online casinos for you that offer customer support in your native language and allow you to use several bonus casino offers. You can start your gambling adventure right now: Just pick one of the recommended Slovenia online casino sites in this article and create an account. If you want to explore other gambling markets a top option for us is the online casino Croatia . You can start playing any casino game you want in no more than 10 minutes, and we are sure it won't take that long to score your win. Good luck!