Important to learn: terms and conditions at Betworld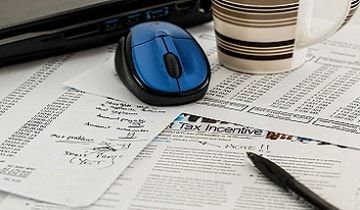 When you sign up for an account at Betworld you will be asked to check a box to confirm that you accept Betworld's terms and conditions. Now, a lot of people likely don't actually read the terms and conditions and many that do simply stop reading after a few paragraphs. It is important to read them all. There is a lot of information that directly affects you and your betting account. Here is a condensed version of what you need to know.
Placing a Bet
As long as you have enough funds in your betting account, Betworld will accept your bet. You will not receive any special email confirming your bet but you can check your "Overview Bets" in your account statement. By placing a bet, you confirm that you are at least 18 years old or of legal age in accordance with the gambling laws that apply to you.
If the odds change while you are making a bet, the bet will be accepted automatically at the odds chosen by the bettor. If the odds are lowered then the bet will not be accepted. The customer will have the opportunity to update the betting slip and confirm the wager. Once the bet has been submitted you will not be allowed to cancel it. However, the bookmaker may cancel any bet without giving a reason.
If an event is not held as scheduled due to such things as weather, venue change, or opponent change, the bet will be voided and the stake returned. If a game is postponed ends up being played within 2 days, the bet will stand. Sometimes games get called off during play. Should this occur the score will be considered official after 43 minutes in NBA, 35 minutes for WNBA and college basketball, 55 minutes for NFL games, and after 5 innings for baseball, 4.5 innings if the home team is winning. Baseball runline bets will be voided and the stake returned if the game doesn't go the distance.
Oh, and here's a little something that you'll definitely want to know: A 3% service charge will be deducted from all winning sportsbook bets.
Minimum Stakes and Maximum Winnings
The minimum stake for single bets and combinations is €0.50 and it is €0.30 for system bets. The maximum amount that a player can win on a sports bet, including combinations, is €10,000.  The maximum daily winnings cannot exceed €20,000 and no more than €100,000 can be won in a single week. You will notice that there are no maximum bet amounts listed in the terms and conditions. Maximum bet amounts are determined by the traders on an individual basis. In the casino and live casino, maximum and minimum stakes depend on the individual game.
Bonuses and Promotions Rules
Betworld reserves the right to cancel any promotion at any time. Sometimes, syndicates and others with ghost accounts attempt to fraudulently take advantage of promotions and bonuses. If the gambling company thinks that you are one of these people then they can cancel the bonuses, withhold funds, and ban you from the site. All bonuses and promotions are subject to certain terms and conditions and they are only valid for a specified duration.
Accounts, Deposits, and Withdrawals
When you open an account here you agree to the terms and conditions. All information must be accurate and you are only allowed to have one account. The operator will also charge a €5 "account inactivity fee" if you go more than 12 months without logging in. You will be notified by email a month in advance of this happening.
Money laundering, fraud, and underage gambling have been a concern of the internet betting industry for many years and this operator is dedicated to fighting these problems. This is one of the biggest reasons that Betworld, and almost all other reputable betting sites require an age and identity verification process. Customers are asked to complete this phase within 25 days of opening your betting account. You will be able to deposit funds and place bets but you will not be allowed to withdraw any funds until you have completed the verification. This is legally required. We should also mention that most deposits will be subject to a small service fee. Also be warned that players who deposit and withdraw without placing any bets will have their funds blocked until further notice and incur a processing fee of up to 10%.
Legality
If internet betting is illegal in your country of residence then you may not place bets at at this bookmaker. They will not maintain business relations with players that reside in the United States, have a US bank account, or use any US-based payment method nor will they have business relations with players from Curacao.
It is in your best interests, as a customer, to read and understand all of the terms and conditions. This is the only way that you will know for sure what you can and can't do. If you have any questions you should feel free to contact customer service by clicking on the "Contact" link that is located in the top right corner of the operator's website. You can also go to the inbox that is in your account statement and compose your email there. The customer service team will respond quickly.
Other articles you might like:
Betworld responsible gaming policy
Everything about Betworld deposits
Withdrawal guide at Betworld
How to win money at Betworld
How to make your first bet at Betworld