A Beginners Guide to Online Slots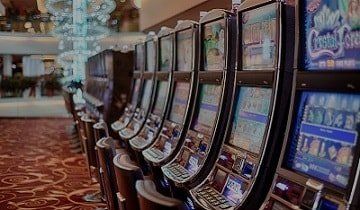 While it's common knowledge that online activity remains an increasingly prominent driver of the UK's lucrative gambling industry, did you know that slot games have simultaneously grown to dominate the virtual market?
According to figures released in October 2017, online casino transactions account for 34% of all gambling activity in the UK. Incredibly, 64.5% of the online casino GGY (gross gaming yield) comes from slot titles, followed not so closely by table games (15.8%) and entities such as poker (5.9%).
The sheer size of this market and the available range of online slots can be daunting, however, particularly for casual or inexperienced players. With this in mind, we've created a beginner's guide to online slots and the key things that you need to know as a player.
Best Online Slots Casinos
in 29 September 2023 – Updated List
Rank
Casino
Bonus
Safe & Trusted
Rating
Get Started
Getting Started – Distinguishing Between Low, Mid and High-Variance Slots
To say that not all slots have been created equal is something of an understatement, with every title boasting unique gameplay, themed bonus features and engaging narratives.
Still, there are a number of set rules that help players to categorise online slot titles. One of the most important revolves around variance and the return-to-player (RTP) rate, which determines each games risk portfolio and the likely size of individual jackpots.
Low-variance slots are the most common, as they offer frequent but relatively low-value wins to players and are ideal for inexperienced or casual gamers. These typically offer favourable RTP rates of 97% and above, meaning that players can enjoy the associated gameplay and get to grips with the market without losing significant sums of money.
In contrast, high-variance slots tend to feature substantial and occasionally progressive jackpots, while offering players far fewer chances to win. This translates into a reduce RTP rate of between 90% and 94%, meaning that they've been specifically designed for professional gamblers with a keen appetite for risk and a considerable bankroll.
Mid-variance slots sit somewhere between these two extremes, although they're typically less popular due to their lack of a clearly defined selling point. Understanding these variables is crucial however as this enables you to suit a slot game that suit your outlook, experience and overall bankroll.
Understanding the Betting System for Slots
As a novice slot game enthusiast, you'll also need to get your head around the channel's unique betting and wagering system. This has evolved considerably in the digital age, thanks to the proliferation of games and increasingly creative grid designs.
Typically, slot games will feature a grid with a fixed number of reels and winning combinations, known colloquially as paylines. These represent the number of ways you can win during each specific game, with low-variance slots offering a larger number of paylines and high-variance alternatives presenting a select few.
Before you spin the reels, these games enable you to place an individual stake for each available payline, which may be multiplied to determine your total win. You can usually vary your stake by selecting a fixed coin denomination, while games will also set minimum and maximum thresholds for players to adhere to at all times.
In the modern age, you may also stumble upon more fluid and flexible grid designs, which can offer players up to 243 chances to win. These include a wider range of potential winning combinations, while they also require players to wager single stakes per spin rather placing individual line bets.
The flip-side here is that this betting system caps your potential returns, meaning that while your chances of winning may increase with 243 payline slots your gains will decline simultaneously. It's important that you keep these points in mind, as the available betting system will impact on your experience and your eventual returns.
Choosing a Reputable Platform and as Well as a Suitable Game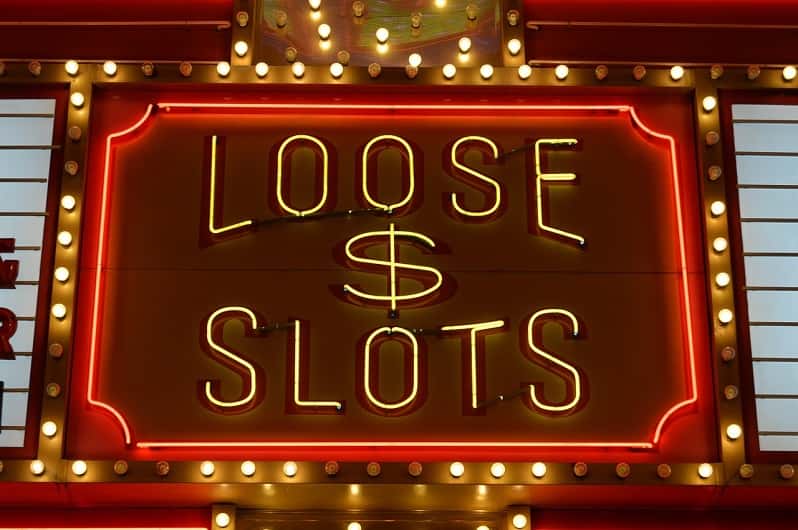 While the first points listed here will help you to choose a slot game that suits your expectations as a player and is easy to understand, this means little if you look to access games through a questionable or non-accredited casino platform.
For every registered and regulated website such as Slot Planet, for example, there are others that are not fully licensed to operate in the UK market. So, your choice of online casino or slot platform is imperative, as this will underpin your enjoyment of the experience while also validating any wins that you receive through gameplay.
To ensure that you make the right choice, consider using an independent comparison site online, as this will list the most reputable casinos while also highlighting their real-time bonuses and most popular games.
If you choose to peruse individual sites, be sure to check for the operator's licensing information and the markets that they're certified to serve. This data should be included and made available for everyone to see, otherwise it's likely that you're dealing with a rogue operators that is not fully regulated.
So there you have it; a basic guide to online slots in the modern age. iGaming is constantly changing, so it's important to always do your own research into slot games before diving straight in. and  If you have questions or remain unsure about how to access your favourite slot games, get in touch and we'll be happy to help!
Other interesting articles you might like:
Other Tutorials and Strategies