The Best and Most Famous Roulette Systems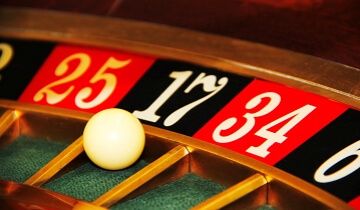 Roulette is the poster child of casinos. This age-old casino game has fascinated throngs of players the world over.
The celebrated French mathematician, Blaise Pascal stumbled upon roulette in the 17th century, while he was attempting to create a perpetual motion machine.
Roulette fascinates players on multiple levels; it is a game of chance with finite possibilities, fixed payouts, and incredible winning potential.
Over the years, scores of mathematicians, scientists, analysts, and professional gamblers have attempted to uncover the mysteries of this great game.
In fact, many believe that ancient civilizations may be the game's true patriarchs but that mystery is the topic of another study.
Best Online Casinos to Play Roulette
in 28 September 2023 – Updated List
Rank
Casino
Bonus
Safe & Trusted
Rating
Get Started
On the surface, roulette appears to present as a game of strategy. There are a fixed number of betting options on each roulette wheel. Every payout possibility is associated with a fixed payout. It's important to evaluate each roulette variant on its merits before gauging the efficacy of any type of roulette betting system.
What makes this one of the great games of all time is the random logic behind it. The randomness lies in the reality that every roulette spin yields an outcome that is completely independent of all previous outcomes.
The logic component is that every outcome is completely random. Thease commutative statements appear to be at odds with one another but there's more to this story than meets the eye!
Roulette Variants: What Do all the Numbers Mean?
There are primarily three dominant types of roulette games available to players. These include European Roulette, American Roulette, and French Roulette. These nuanced games are markedly different in the manner they play out, betting odds, layout and design, house edge, and RTP. It's necessary to briefly explore each of these roulette variants before advocating one roulette betting system over another.
American Roulette – this game features numbers 1 – 36, 0 and 00. The game has a house edge of 5.26%.
European Roulette – this game features numbers 1 – 36, and 0. The game has a house edge of 2.70%
French Roulette – this game features numbers 1 – 36, and 0. The game has a house edge as low as 1.35%. French Roulette features En Prison and La Partage rules which change the odds in favor of the player when even money bets are placed and 0 lands.
Given each of these Roulette variants, it is important to choose a game with the lowest house edge which meets your playing preferences. For these reasons, European Roulette and French Roulette are the preferred options. For example, if you bet $100 on European Roulette, you are likely to win back $97.30 in the long term. With French Roulette, that figure can be as high as $98.65 in the long-term. With American Roulette, you are likely to win back just $94.74.
The Most Popular Roulette Betting Systems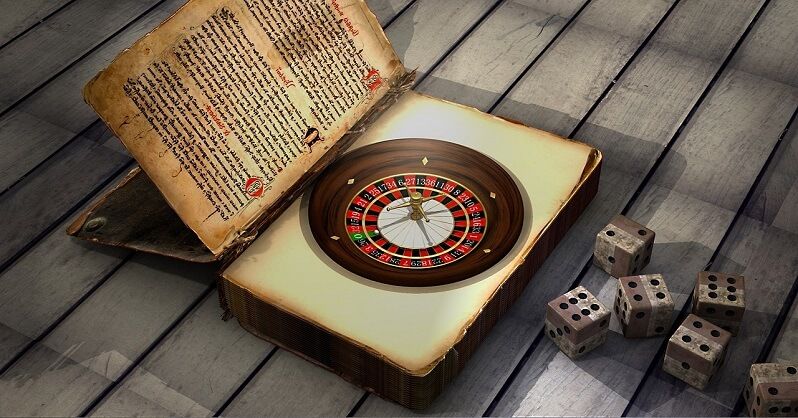 Over the years, many betting systems have made their way to the roulette tables. Among them are Martingale, D'Alembert, Fibonacci, Labouchere, Chaos, Paroli, and Grand Martingale. We will briefly explore each of these betting systems and how they can assist players at the tables.
The Martingale System
The Martingale betting system requires that players double their wagers after they have lost a bet. Mathematically, it is an interesting system, since it allows players to 'recover' lost bets. Provided you don't exceed the table limit and your budget, Martingale may prove to be useful as an effective roulette betting strategy. Consider the following bets:
Lose $10 – Total Loss of $10
Lose $20 – Total Loss of $30
Lose $40 – Total Loss of $70
Lose $80 – Total Loss of $150
Lose $160 – Total Loss of $310
Lose $320 – Total Loss of $630
Lose $640 – Total Loss of $1270
One of the biggest problems with this betting system is that there is no logic to it. Assuming that every spin is independent of every other spin, there is no reason to suggest that you will win on your first spin or your 100th spin, or anywhere else for that matter. You could effectively be doubling your bets on losses until you are completely bankrupt.
D'Alembert System
Gambler's Fallacy is another name for this betting system. Based on the system, gamblers believe that if a number comes up regularly, its frequency must decrease in order to accommodate other numbers which must surely come up. Once again, this is confused logic. Every spin in roulette is fully independent of every other spin. Provided you're not dealing with crooked dealers and biased roulette wheels, anything is possible.
Think about this for a second: It is theoretically possible, although improbable, that the same number can come up three times in a row, or even 100 times in a row. The universe is against such probabilities, but it can happen in the short term. This betting system is based on the notion that everything evens out. Based on this logic, it would be foolish to bet on an outcome which has occurred multiple times in the past.
The Fibonacci System
The Fibonacci system is based on a sequence. This sequence goes on ad nauseam until infinity. This sequence is as follows: 1, 1, 2, 3, 5, 8, 13, 21, 34, 55, 89, 144. The way this pattern works as follows: 1+1 = 2. 2+3 = 5, et cetera. This is more of a loss minimization strategy than a roulette betting strategy.
The Labouchere System
If you're not mathematically minded, this betting system is not for you. It plays out in a similar way to the Martingale system, but it appears to have a more fluent format. Assuming a row of numbers including the following, 1, 2, 3, 4, 5. Add the first number and the last number for a total of 6. If you lose, you add the bets to the end of your number sequence, which would then include the 6. If you would on the next bet, you would be ahead by 1 unit.
The Chaos System
There is chaos theory, and there is a chaos system to betting on roulette. This is one of the most well studied theories in the world, and proponents of roulette routinely believe that there is merit to it. Chaos knows no limits, no patterns, and no rational behaviour. It just happens; it's a betting mess and it's based on sheer acts of randomness. In a chaos system, you would simply place your bets all over the table in a haphazard fashion hoping for the best. Some roulette players swear by this, others eschew it.
The Paroli System
This betting system is well known and enjoyed by many roulette players. If you win your bet, you increase your bet. Let's say your first bet is $5, your next bet would be $10. If you win the $10 bet, your next bet will be $20. This is a betting system that allows you to steadily increase your profits provided you are winning. If you lose, all bets are off. There are moderate paroli bettors and aggressive paroli system players. Which type are you?
The Grand Martingale System
The Grand Martingale System is sort of absurd. It is used by high rollers who feel that their only chance of staying ahead of the game is not by doubling their bets when they lose, but by tripling their bets when they lose. If you think of this bet logically, there is no logic to it. Roulette is a game of chance, and chances are when you're playing on tilt you're going to lose. Tripling your losing bets is hardly a recipe for success.
What Is the Achilles Heel of Roulette Betting Systems?
Players wrongly assume that a roulette betting system is a roulette prediction system. It is not. There is no way to predict the outcome of a roulette spin. Even the most astute scientific minds have failed in this endeavour. Consider what Einstein said of the game of roulette:
'The only way to beat roulette is to steal the money when the dealer is not looking.' (Albert Einstein)
Roulette is perhaps one of the most perfectly crafted casino games. The spinning wheel does not allow for any degree of prediction accuracy. Red could land 10 times in a row, or black could land 10 times in a row, or there could be absolutely no discernible pattern of results whatsoever. We choose to identify patterns and trends because we want to use formulas to determine outcomes. Unfortunately, with a pure game of chance there is no formula to use. What is absolutely certain on every game of Roulette is that the ball will land on one of the following numbers on each and every spin: 0, 00, 1 – 36!
Other Tutorials and Strategies