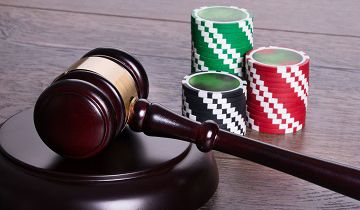 We are Gambling Judge. We are the next authority in iGaming.
So why are we here? Why are we online?
Well, we created this monster as we felt there is a need for it. There are thousands of iGaming websites out there, but we feel they do too less for the public. That's why we spent over a year before getting online, just building databases with extremely complex data and a website designed for users first of all.
That's why Gambling Judge is the first and unique website in the world that covers all gaming operator bonuses based on your location. Meaning you can be from any country on this planet, we know which bonuses you are eligible for. Some have tried covering casinos, some have tried offering some betting bookies. But nobody ever tried gathering all bonuses based on your location.
Why is this matter important to you, the reader?
Well the internet is supposed to be the place where you can find information in an easily matter.
iGaming operators do have different and various offers, depending where you reside. That's where we kick in. 99% of the websites online will show you a number of online operators, irrespective of your location. Meaning on some you will be able to register, on some not. Same happens with bonuses. You will be able to collect only some of the bonuses presented to you.
And that's a nasty situation for nowadays possibilities. From a list of let's say 20 online operators, you are probably eligible to register at 7 and collect bonuses from 3. That is not a fair exposure, to you, the reader. And that's why we are here.
And a last detail…
We aim to cover all iGaming online business, irrespective of the product: sportsbooks, casinos, live casinos, bingo, poker, forex, binary, virtuals – you name it!
Everyone, may it be a top company or a new corner. We are daily uploading companies to our portofolio.
Welcome to Gambling Judge, welcome to the next authority in iGaming.
Other By Gambling Judge