Enter the Giveaway Raffle and Win a Lamborghini Huracan at GreatWin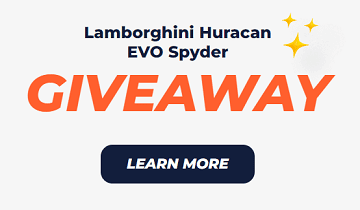 GreatWin Casino is home to some exciting promotions, in addition to a generous welcome bonus awarded to new players.
Match deposit offers, free spins, and cash-back deals are to be expected by new players, as well as those who already have an account on the platform.
One of the more interesting offers comes in the form of giveaway raffles, which provides punters with the chance to win something more.
A shining example is the Lamborghini Huracan Evo Spyder race with a one-of-a-kind prize.
Drive away in a Lamborghini Huracan Evo Spyder supercar
The prospect of winning an amazing sports car valued at hundreds of thousands of dollars is exciting even for those who are not necessarily supercar enthusiasts. You have a real chance of winning such an amazing vehicle, by taking advantage of their latest giveaway raffle.
This is an ongoing competition that spans the course of several weeks, so punters need to showcase perseverance and commitment. Luck is also an essential ingredient in the recipe for success and you need a lot of it to win the Lamborghini.
Every week, punters are encouraged to participate in the raffle by purchasing the giveaway ticket. This can be found in the online shop and all the acquisitions made from Sunday to Saturday will be included in the raffle for the week.
The random number generator will select one winning ticket on Sunday and the name of the lucky winner will be displayed on the website. Check out the "Winners" leaderboard to see if you struck it rich or if you have to wait for another week.
Punters who are not lucky on their first attempt shouldn't lose hope because unlucky tickets will enter the Joker selection. Essentially, this is a second chance race and its winners will be determined at the end of the 24-week competition. The weekly winners, as well as the player nominated through the Joker selection, will and that the race for the grand raffle final.
Claim the Lamborghini or cash equivalent
GreatWin Casino will present the lucky winners with the supercar they deserve and they don't have the option to claim the cash alternative.
This shouldn't be a problem even if you don't have a driver's license, because such an amazing car is easy to sell. Speaking of which, the casino retains its option to pay the price in money equivalent. If this is the case, punters won't receive the car, but the financial equivalent, which is nonetheless a significant sum.
GreatWin Casino Welcome Bonus: 100% up to €500 + 200 Free Spins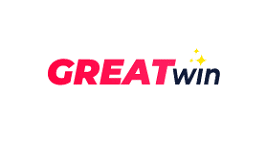 GreatWin Casino Welcome Bonus: 100% up to €500 + 200 Free Spins
wagering requirements: 35x
min. deposit: €20
Other Exclusive Deals!