Live Betting Strategies, Tips and Systems: How To Bet Live And Win
---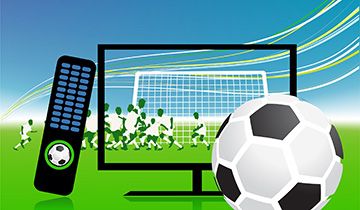 Long gone are the days when punters were missing out on lucrative opportunities, simply because they failed to place a bet prior to kickoff.
It is now possible to bet on the winner long after the match has started and most bookmakers offer live betting to their customers.
This type of wagering is also well-liked by adrenaline junkies and those who want to make betting not only profitable but also exciting: Thanks to live football betting, you can place a bet even after the first half, for example. Here you can learn more about how to make money betting on football.
At the opposite end of the spectrum are savvy punters who care less about entertainment and take gambling seriously, therefore resort to live betting strategies.
There are plenty of them online and they can be more or less successful depending on how well they are implemented.
Truth be told, no in play betting strategy will work out all the time and in the absence of proper bankroll management and thorough research, the odds of succeeding are slim to none.
In other words, you cannot expect to use a basic live sports betting strategy and win immediately: Like all other forms of sports betting, there are lots of things to learn, such as live betting tricks and in play betting strategy ideas. Our complete lay the draw guide explains exactly how to apply laying the draw as a live betting strategy.
Well, don't worry: As always, we are here to help you and ready to explain how to bet on live games and how to win at live betting. Let's start our live bet strategy guide and talk about best live betting tips, shall we?
Top 10 bookmakers for live betting [2021] - Updated list
Rank
Bookmaker
Bonus
Safe & Trusted
Rating
Get Started
Is Live Betting Profitable?
Before we start looking at live betting advice, let's answer the obvious question: Is live betting profitable? The answer is yes, but to be honest, only if you know what you are doing. For example, if you know all the important live betting tricks, use a live sports betting strategy, and don't make emotional decisions, then yes, live betting system can be quite profitable for you. Understanding live betting tactics is essential if you wish to be a smart bettor.
Thing is, live betting will increase your adrenaline rate and even the best live betting strategy cannot prevent this: You get new offers one after another while the match continues at full speed. Beginners often tend to make emotional decisions by losing control: They can accept an offer simply because it contains a high odd.
In other words, they lose their ability to "analyze" for a while and let their excitement take control. And if you want to learn how to win live betting, this is the first thing you should avoid. If such a situation is likely to occur for you too, live betting won't be that much profitable for you.
In order to start live betting and use a live sports betting strategy with its full potential, you need to have a certain experience and not to lose control even under pressure.
If you think that you can do all of these, go ahead and start to play live football betting, for example. You already know how to win at live betting and this can be a profitable experience. But if you are still a beginner, wait for a while before starting live bets: There are still lots of in play betting tips you need to learn.
No Such Thing as Perfect Live Betting Strategy, But There Are Several Live Sports Betting Tips
Over the course of time there were plenty of punters who believed they could simply beat the house by relying on a proven system, instead of using a live betting strategy.
The only thing they accomplished was to utterly ruin their bankroll, so even the most tempting live betting system needs to be taken with a pinch of salt. In short, there is no single best live betting strategy and nothing is guaranteed. Learning how to bet and win live can often be a trial and error thing.
While nobody can say for sure what tactic is guaranteed to work in the long run, there are a couple of things that are bound to fail.
Any sort of martingale live betting strategy should be avoided at all costs, because this is a surefire recipe of going broke. Most of the live betting strategy articles list it at the top, for some reason, but it is not as useful as you think.
Many punters have put it to the test and they prefer to bet on draws or generally events that have higher than average odds.
The idea is to double the stakes after each unsuccessful wager and returned to the initial bet after you finally win. At least in theory, even the longest downswings will eventually end so if you have enough money under your belt you should succeed.
The reason for why this type of strategy doesn't work is that bookmakers have taken the necessary precautions and have enforced maximum betting limits. Even if you have all the money in the world, sooner or later you will hit that ceiling and that will make it impossible to recuperate the money lost so far. There are better live betting examples we can look at.
Here is a simple example to show you why a soccer live betting strategy that uses the Martingale system won't work:
You want to place a live soccer bet and start with 20 EUR.
If you lose this bet, you must double it and pick the same options, according to live football betting strategy based on the Martingale system.
So, your next bet is 40 EUR. You lose this one too. However, you cannot place a third bet because the bookmaker has set the maximum limit to 50 EUR. But the Martingale live football betting strategy says you must increase the wager to 80 EUR this time, in order to cover all your losses and make a profit.
This is a very simple football live betting strategy, of course, but it shows you why Martingale (or any other progressive live betting strategy soccer) won't work: If you cannot score a winning before reaching the maximum bet limit, you will just lose a lot of money.
If you have enough budget to back you up until you score a winning, sure, progressive betting strategies may be the answer to how to win live soccer betting question. But if this is not the case and you are on a limited budget, we cannot list Martingale as a useful live in game betting strategy.
Add to this the fact that this is the most unprofessional way of wagering and it's easy to explain why professionals don't use it under any circumstances.
That's right: Professional bettors do not use Martingale or similar tactics as a live in game betting strategy, simply because:
They cost too much,
They work only in the long run and still cost too much,
They are not cool at all.
If you want to learn how to win when live soccer betting (for instance), we're going to need to look at other options.
Live Betting for Risk-Averse Players: How To Win Live Bet?
Contrary to popular belief, the top priority for most punters is not to maximize the profits but to minimize potential losses. So, the best live betting strategy is the one that limits your losses, not the one that promises you big payouts.
A smart live betting strategy can help in this regard, as bookmakers add special markets once the games have started. Live betting arbitrage is a shining example of how players can greatly reduce the risks of losing and even turn a bet into a risk-free venture. Many bookmakers are not fans of arbitrage betting and may limit or ban accounts based on players using it. So make sure to choose arbitrage friendly bookmakers as they are bookies that don't limit players for using arbitrage betting.
This is not exactly a live betting system, but rather a combination of a bet placed prior to kickoff and one or more laid once the games have started. So, a live arbitrage betting strategy is a combination of both. You also need a favorable turn of events to make arbitrage a reality, more precisely to have odds margins high enough to completely cover the risks.
The best live arbitrage betting strategy is to eventually place two opposing wagers with both of them having odds above even value. One of them could be in a betting shop and in this case we would call it sharbing. When this happens, regardless of the outcome of the match, you are guaranteed to rake in a small profit. Have a look at our Betfair trading strategies guide to find more ways to profit from arbitrage betting.
This not the same as over under live betting strategy: An over/under bet is still about a single team or player. For example, if a particular team has lost too may matches in a row but transferred new players recently, there is a big chance that it will win the next match, by going over a certain point total.
Being aware of this and betting on this possibility is a very useful over under live betting strategy, but once again, you are still covering only one team. Arbitrage betting, on the other hand, is not about making research: It is about placing a bet on all outcomes and covering all possibilities, so no matter what the result is, you get paid. And that's why it is one of the best sports betting tips and strategies.
A live betting arbitrage strategy also demands a fair share of experience and a keen eye for crowd psychology, to predict the direction in which the odds will shift. For instance, if you notice that a major European team is playing on the road against a mediocre opponent and the odds exceed even value, you could place a bet early on.
In fact, this is one of the most useful in-play football betting tips. The idea is to wager as soon as the odds are posted, because punters are likely to back the favorites and this will prompt the bookmaker to lower the odds. Here you can check our best staking plan for low odds that will help you in the situations written above.
The in play betting strategy using arbitrage will then prompt you to bet on the home side immediately after kickoff, assuming the double chance wager exceeds even value. Don't expect a huge return on investment because the best case scenario is to benefit from odds of 2.05 or 2.10 tops.
This is not the kind of tactic that will make you rich overnight and in order to make a 5% or 10% profit worthwhile you would have to commit a sizable amount.
Conservative Live Betting Strategies: How To Win On Live Betting?
Making ante post bets on outright winner or the total number of goals scored is what the vast majority of punters to as the role played by luck and be mitigating on these markets. Having said this, there are occasions they can be more profitable to bet on the total number of corners, yellow cards and everything in between.
If you can use an in-play corner betting strategy perfectly, it can be quite profitable. In fact, this is one of the best live betting tips you can use: Exotic outcomes are harder to play but they always pay more.
Gambling tutorials include in play betting tips for all these types of bets, but it is recommended to keep the stakes relatively low because these are volatile markets. This is especially true for tennis and football: Testing this out on a bookmaker with minimum stakes might be a good idea and will be one of the best live football betting tips we can give.
Betting on the total number of goals is closer to conventional wagering, since the decision rests mostly with the strength of the backline and the effectiveness of the offensive. The standard line is of 2.5 goals on football games, so most of the live betting tips are implying this spread, although there are cases when the line moves to 1.5 goals or upwards to 3.5 goals. You can also try Asian handicap in play, and bet on teams to win by a certain number of goals, of course here the moment you place the asian handicap bet the score will be 'reset' to 0-0.
The odds follow a predetermined direction and once the game begins they go downwards for less than 2.5 goals until a goal is scored. This applies to tennis matches too and using the same system may be the best way to bet on tennis. To highly profit on this situation, you should consider using the "accept all odds movement" feature that also supposes to accept dropping odds. Of course, sometimes is better to wait for the closing odds, but the final decision is always yours. If the given odds for certain events still do not satisfy you, the "request a bet" feature is always an option. Another interesting feature is "edit my acca", which allows you to edit your accumulator, in case you changed your mind after placing your bets.
The live betting over under strategies are once again geared towards risk-averse or aggressive punters who are especially looking for tips to win football bets, and they can pursue two opposing directions. Conservative players who want to take no unnecessary chances would be inclined to bet on the over markets initially, as these have odds that exceed even value.
They can also use arbitrage in this situation and if no goal is scored early on, they can place the opposing bet on the under markets immediately after the odds go beyond 2.00.
The advantage of using such live betting tips like the one described above is that player's interference is virtually nonexistent, so there is no risk of going on till. Meanwhile, if you want to get fully immersed in the gaming experience and are knowledgeable enough, it is better to simply watch the games using the betting sites with live streaming.
This can reveal useful information that can be in turn put to good use by placing wagers that are very different to the ones contemplated prior to kickoff.
Speculative Live Betting Strategies
A very different type of live betting over and there is the one on the number of corners, or yellow cards. Only a handful of bookmakers are offering the latter in play and one would have to bet on the number of players prior to kickoff. The rules also differ but in most cases a red card counts as two points while a yellow card stands for one point and the wager is made on the combined amount.
The only reasonable in play betting tips regarding the number of players booked encourage players to watch the games live and see if tension is about to go through the roof. As a rule of the thumb, it is recommended to bet on a higher number of cards when rival teams go head to head in matches of critical importance. It is more likely for their players to give into anger and commit brutal faults than when players with no beef square off.
A similar type of speculative live betting over/under market is the one on the number of corners, perhaps the most exciting type of in play wagering. Virtually any game can turn into a breathtaking event, since corner kicks can occur at any time and there is a feeling of impending action. Generally bookmakers set the line at 10.5 corners for most games and this makes this type of bet special, since the strength of participating teams is less important.
Betting on the number of corners prior to kickoff is more or less lottery and with the standard odds sitting at 1.90 it is also a very unprofitable bet. If you are hell-bent on making games more exciting by using live betting over/under then pay close attention to what happens on the pitch. One of the live betting tips worth following when betting on this market is to place the bet immediately after the first goal is scored, assuming this happens in the first half.
This usually acts as a trigger for the conceding team to launch more attacks, while the one leading will settle for defending this narrow margin leads. Bookmakers change the odds quickly but the ones corresponding to the number of corners are the last to be affected by the scoring of a goal.
This means that for a brief period of time, you will have a slight edge if you bet on more corners than the current line, which obviously differs depending on how many corner kicks were taken up to that moment.
Top 10 Live Betting Sites
Let us now look at some of sportsbooks which we would consider live betting winners. All are renowned and have their own perks. Here are just a few of them…
If you consider that an online bookmaker is only as good as its offer, then you will probably agree with Bwin ranking on top of the list of live betting sites. You can watch in real-time dozens of tournaments covering all popular sports and the live streaming service is the best Internet wide. Plus they offer very often live betting bonuses. All you have to do is place a bet prior to kick off and the second one live, which is going to be free.
1xBet is also immensely popular among those who bet in real-time for similar reasons, as they cover dozens of sports. There are just as many markets available prior to kickoff as once the game has started, but unlike Betfair they don't have a live streaming service. In both cases, the standard odds sit at 1.83, slightly below the industry average and way less than what the best bookmakers currently offer.
Betfair, on the other hand, is offering top value to those who bet in real-time and this is an excellent place for those who seek for the best arbitrage opportunities, as this one together with Pinnacle are among the very few arbitrage friendly bookmakers, both for live and standard betting . All you need is patience and a keen eye for balanced games, as you will be betting against fellow punters and can take advantage of their generous odds. It's a great place for highrollers and savvy punters who have sizable bankrolls and can afford to play at the high stakes betting sites. Betfair is also the perfect place for hedge betting.
Sportingbet is slightly behind Betfair when it comes to liquidity due to the fact that they got fewer players registered. The odds are also very similar, perhaps a bit lower but on the bright side they've got a great live streaming service and broadcast hundreds of games in real-time. In play wagering is pointless and can be downright dangerous if you don't watch the games as they unfold, so this feature is essential.
Unibet offers both conventional gambling and works as a betting exchange for those who are hooked on live betting. They are not exactly in top 3 in terms of available markets and they offer lower odds than the best betting exchanges, but they run some exclusive promotions for existing players, as well as risk free bet offers. All those who wager exclusively in real-time, will be eligible for a free bet of €15 and every fifth wager they make is risk free.
William Hill doesn't stand out from the crowd by offering amazing odds or a live streaming service that is all encompassing. While they do a decent job at offering reasonable odds and they do broadcast the most popular leagues, it is the educational section that makes them special. If you are in the market for the latest live betting tips and systems, you will find the much-needed knowledge in this section. They are popular among UK players for their daily promotions and reload offers UK.
In the same category of bookmakers that emphasize the importance of research when betting live we find another celebrated British bookmaker. Ladbrokes has an impressive assortment of horse racing events in addition to football and tennis matches, one that includes daily competitions.
Paddy Power channels most of its promotions dedicated to live wagering on Irish sports and athletes, with Andy Murray being the protagonist of many of their campaigns. In anticipation of grand slam tennis tournaments, they offer lots of tennis bonuses to those who place ante-post wagers and then bet on individual games. A free bet worth €20 is offered to all those who commit at least €10 and then wager in real time.
Pinnacle doesn't offer any of the advantages mentioned above, such as generous promotions or the possibility to watch many games live. This seems to defeat the purpose of betting in real-time, but it is hard to neglect the fact that they offer the absolute best odds online. Live betting is limited to football, tennis, hockey (check here our NHL betting system), and popular sports in general, but the return on investment is excellent if you are correct.
Expekt is one of the few bookies who offer better odds on events that have started than games that are yet to begin. It is actually more profitable to bet on live matches here than to wager prior to kickoff, yet savvy punters can use these significant oscillations in odds to place a risk-free wager. They also refresh the odds faster than most bookmakers, so there are no downtimes and no delays in placing bets in real time.
As you've seen, a good over and under live betting strategy, or our recommended live arbitrage betting strategy could work well for you. They are not guaranteed betting systems, but when used in conjunction with a top sportsbook, you could maximise your chances of avoiding heavy losses.
Other For sports