How to bet on bookings – Cash in on poor player behavior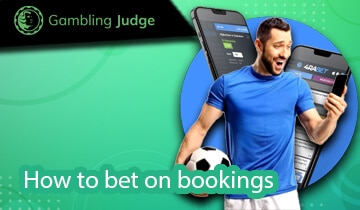 Online bookmakers provide players with a broad spectrum of betting markets, so you can never run out of options. However, some look downright strange for new players, and betting on bookings is a shining example.
In this guide, we take a closer look at what football card betting is all about and how are booking points calculated. So keep reading to find out how to bet on bookings and decide for yourself if this type of wagering is suitable for your style and expectations.
Top online bookmakers list updated 01 November 2023
Rank
Bookmaker
Bonus
Safe & Trusted
Rating
Get Started
What does betting on booking mean?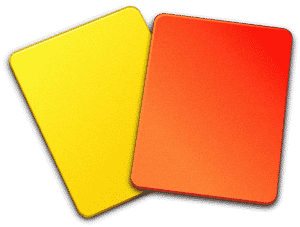 The concept of placing a wager on yellow and red cards is not exactly new, but it still remains one of the soccer betting fringe markets. In most cases, this is a standard total bookings bet, in which we try to predict whether more or fewer cards are shown.
Alternatively, you can diversify your betting options and wager on the first and second yellow card, or the cards awarded by the referee to individual players. The best online bookmakers have several betting options for this type of wagering, so developing a functional bet on bookings strategy pays off.
Factors that can influence betting on football bookings
Understanding what is betting on bookings is a relatively easy task, as it mirrors many popular markets. The total bookings bet meaning is the easiest to grasp, the same goes for the first card, most cards, or total cards are shown. Having said this, many factors can influence the number of red and yellow cards, and you need to understand the impact they have to make an educated decision.
👉 Local derbies are pretty intense: Teams that harbor a rivalry is more likely to have their football players booked with yellow and red cards. This applies to major competitions such as La Liga and minor leagues so that you can incorporate these into your football strategies and systems.
👉 Pushy and aggressive players: Athletes should be professional, but some players behave poorly on the pitch and get booked. If you bet on teams with recalcitrant players, the odds of two yellows, a high number of bookings per match, and halftime are likely to happen.
👉 Lopsided matches: Weaker teams tend to defend for 90 minutes against superior opponents, and their backline is under a lot of pressure. When there is an apparent mismatch, red and yellow cards are more likely to be shown due to a higher number of tackles.
Types of football bookings markets in 2023
Once you learn how to bet on bookings, it is time to check out the available market at online bookmakers. Don't expect to find too many options for minor football competitions, as the most diversified betting options are available in top divisions, such as the Premier League. These are the most critical seven bookings markets you will find at leading international betting sites:
Meaning of total bookings: Over/Under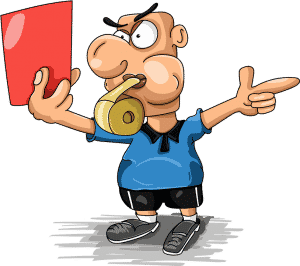 The easiest way to bet with points for bookings is the over/under market. It works the same as any other bet on game totals, such as goals scored, corner kicks, or other in-game events. You are paid based on how many booking points are collected at the end of the game. Alternatively, you can bet on yellow and red cards in particular for a more straightforward football gambling cards betting approach.
The beauty of this market is that first and second-half betting systems work just as well. For this type of soccer betting, you don't have to wait until the end of the match to see if you want or not. Most cards are shown in the final 45 minutes, so second-half booking betting usually offers lower odds. You can even bet on whether the first card is shown before or after the 30th minute or another milestone in the game.
At most mobile betting sites, you can bet on the individual performance of home and away teams in terms of yellow and red cards. Betting on cards in the first half is also possible on either team, and you can also wager on the most bookings after the game has started. The allure of these high-paying markets is powerful with low deposit betting, so it's essential to bet responsibly.
Understanding the booking points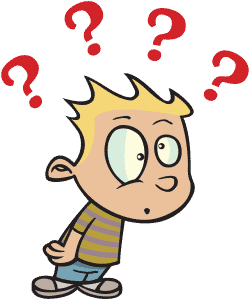 Established and new bookmakers might have different ways of calculating the points allotted to cards of different colors. While there can be some differences, the standard approach is that a yellow card is worth 10 points and a red card is 25. The total bookings bet means that the points are calculated at the end of the game by adding up all the cards shown.
In this example, the maximum number of points you can play on an individual player is 35, if he sees two yellow cards. Some trusted sports betting sites calculate the points differently by not factoring in the second yellow if a player is sent off. It's essential to go beyond what are booking points and understand these differences, so you are not surprised by the final total at the end of the football match.
Effective tips on how to bet on bookings
How to bet on bookings is not that difficult to learn, but mastering the art is an entirely different thing. There are many things to consider, but we firmly believe these are the most effective tips for betting on bookings. Use them for individual selections or when you try to figure out how to win football accumulators that also include these markets.
Which competitions are preferred for betting on cards?
As mentioned above, the best leagues for betting on cards are not necessarily the strongest in the world. You are more likely to see a high number of cards shown in games involving mediocre teams with basic players.
The problem is that most bookmakers don't offer this market on minor events, as there is a higher risk of foul play. On the other hand, some championships such as the English and Scottish Premier League see fewer cards because referees have a higher tolerance for tackles and penalties are dished out less often.
Pros and Cons of betting on bookings
PROS
Exciting betting market with high odds
Available for pregame and live betting
Perfect for clearing daily betting bonuses
Offered by leading online bookmakers
CONS
Higher degree of uncertainty, therefore greater volatility
Frequently asked questions about how to bet on bookings
If you choose the match well and exercise solid bankroll management, this type of wagering can be profitable.
You bet on at least three cards to be shown in a game, on both teams or individual squads.
A red card is usually worth 25 points at most bookmakers, while a yellow one is worth 10.
Most bookmakers don't consider the yellow and red cards shown to coaches and players on the bench.
The same rules apply for game suspensions and postponements as when betting on any other market.
Yes, many bookmakers allow you to place multiple booking bets on a betting slip.
Use the lack of sportsmanship in your favor
Some players lack fair play, and their behavior negatively reverberates upon the entire team. Learning how to bet on bookings means that you can take advantage of the lack of sportsmanship and place-winning wagers.
Most sportsbooks cover this market, so you can easily bet on your preferred currencies of bookmakers and take advantage of high odds. There's a lot of research needed and some degree of uncertainty, but with the right approach and a smart strategy, betting on bookings can be profitable.