Best Tennis Betting Offers and Promotions – Top Tennis Bonuses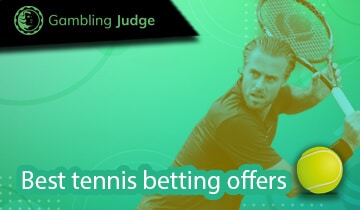 Football is still the most popular sport worldwide and not surprisingly it is preferred by both bookmakers and punters. Tennis comes in second and even though it has a wide gap to close, it's well-positioned to challenge the leader, especially when Grand Slam tournaments are underway.
Not surprisingly, this is also the time of the year when the number of Russian table tennis betting offers increases, as the popular sport comes into the spotlight. It is also the perfect time for tennis accumulator betting as you will get more bonuses than usual.
In most cases, tennis betting bonuses can be used in conjunction, so players have an additional incentive to watch most of the games and stay hooked to tennis throughout the tournament. Tennis betting promotions are usually resulting in participating players benefiting from better odds margins or having their stakes refunded through ACCA insurance, sometimes.
It doesn't happen that often for bookies to require minimum odds or bet that exceed a certain size and when this is the case, the thresholds are more than reasonable. It is also customary for players who have welcome bonuses and want to clear them to be prohibited from participating in applying for an additional tennis betting free bet.
There are plenty of tennis betting offers that are worth your time at our site. However, two tennis betting promotions stand out above the rest. Allow us to introduce you to these sports betting bonuses below:
Best tennis betting promotion
William Hill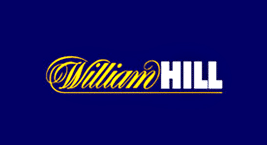 Get 10% of your in-play tennis losses back as a Free Bet
Perhaps the most numerous tennis betting promotions are the ones offered to those who sign up for a real money account and make a qualifying deposit. These deposits are usually matched by 100%, although the ratio can be higher or lower and many of the first bets are risk free. Always check the terms and conditions for the minimum deposit you have to make in order to claim the bonus. A sportsbook $10 minimum deposit site doesn't necessarily give you a bonus for a $10 deposit, many times a $20 deposit is required.
Below you have a list of top welcome bonuses you can use to place bets on tennis matches.
Best tennis betting sites in 27 September 2023
Rank
Bookmaker
Bonus
Safe & Trusted
Rating
Get Started
Types of bets you can use your bonuses on
As you can see, the two tennis betting bonuses listed above make for an excellent start. However, what else can you use your tennis free bets on? For instance, can you gamble with US Open betting offers or tennis handicap betting? Here's a guide look at popular free bet tennis options for you:
Popular Types of Tennis Betting Offers
Do you know a bit about tennis accumulator betting? What about using live betting bonuses to enjoy in-play bets? What else can you use the best tennis betting or table tennis betting promotions on? on? Here is our quick guide to popular options and the best types of tennis betting bonuses out there.
Tennis accumulators
One thing about tennis matches that virtually any gambler is probably aware of is that the odds on the favourites are usually very low. The fact that the outcome of the match depends exclusively on the ability of a single player to dominate the opponent explains why variance is not such a major inconvenience.
The obvious result is that punters have no choice but to wager huge amounts on the favourites or to resort to multiple bets and accumulators.
Eventually, the outcome is the same because whether you bet more on a single game or add multiple events on the same betting slip, you are bound to win more. In both cases, players are taking chances, but these can be mitigated by being a part of tennis accumulator money back campaigns.
The name is self-explanatory, with players having their losses refunded if a single selection lets them down, with the bookmaker deciding how many games need to be added on a betting slip.
When it comes to bonuses, players unlock increasingly larger amounts if they bet on more competitions, but this system doesn't work the same when it comes to refunds. While these terms and conditions vary greatly, most money back on tennis campaigns require players to bet on at least three events. There are also minimum odds involved, but players who comply with all these demands will be eligible for a tennis treble money back.
The best-case scenario is obviously to win the ticket and have no need for the refund but having a safety net in place is also comforting. The thing about the reimbursement is that it is awarded in the form of a free bet like the one at William Hill, which is subject to a one-time wagering requirement.
Players only get to keep the profits they make while the stakes are subtracted; therefore, they are forced to bet on a larger amount. In most cases, it is not permitted to use the free bet on accumulator bets, which is ironic, to say the least.
The tennis treble insurance is just one of the ways of cashing in on the generosity of the biggest betting companies who try to encourage players to place accumulator bets. A more straightforward solution would be to chase better payouts, and the obvious way to secure them is to add more events on the betting slip.
Bookies will boost your profits incrementally, with some of them going as far as to offer an additional 50% of whatever you win if you bet on as many as 14 events. If you are confident that you can predict a big multiple bet, you should check out some pool betting sites and try to make a pool bet for tennis. You can win the big jackpot or some consolation prize, depending on the number of winning selections.
In-play tennis bets
In-play tennis is an exciting option and one of the best ways to bet on tennis. In short, you are wagering on the action as it unfolds. You can wager before the match commences, while it is in play, or even right before it ends. Of course, when you play your bet determines the odds you can find.
Placing in-play bets also gives you the option of cashing out early as some bookmakers. This type of live tennis betting can see you whip out your winnings (at a reduced rate) if things look as though they are going to take a turn for the worse. Not all bookies offer this.
In-play betting is now so popular that you can regularly find it amongst the best tennis betting offers out there on the net.
Ante-post money-back offers
This is one of the most popular tennis offers. By betting on a certain player to win the tournament, players will sometimes be provided with the insurance of being fully reimbursed if a designated player wins.
There is no rule or universal guidelines that apply to these promotions, and the nominated players are genuinely unpredictable, as each bookmaker has its own ideas. Unlike the tennis treble money-back campaign, which has straight and predictable guidelines, in this case, you will have very little control over what happens.
In a nutshell, punters bet on the player they consider capable of winning the tournament, and if he or she is eliminated, they will have no choice but to root for the nominated player. 
There are a couple of things that can influence the decision of bookmakers, such as having local favourites designated as triggers for the reimbursement. Andy Murray to win the Wimbledon, Serena Williams to prevail at US Open or Leyton Hewitt to make a deep run at the Australian Open are all good examples.
As with all money back on tennis promotions, these ante-post campaigns have certain limitations, and players can only be refunded up to a maximum amount.
Boosted odds on tennis matches
When searching for the best tennis betting bonus, punters are frequently checking out the promotions centred on the winner of Grand Slam Tournaments. While these campaigns are pretty good and get players fully immersed in the gaming atmosphere, some great offers are made on seemingly obscure games.
Bookmakers are trying to get players hooked on their tennis betting offers and as a result, offering enhanced odds regularly. These are random, and bookies choose the game of the day with complete disregard to the names of the players involved. It is more common for them to offer a tennis betting free bet on matches where the athletes are evenly matched than on those fixtures where we have a huge favourite and a clear underdog. The purpose of these bonuses for existing players is to make average games interesting and bookies know that punters can't resist freebies of any sort.
At the opposite end of the spectrum, we have bets that focus on players throughout a Grand Slam competition. These can't be used in conjunction with the special bonuses applying to the winner of the tournament or any ante-post bets. That's why it is recommended for players not to stick to a single bookmaker and instead open multiple accounts with diverse gambling companies to keep their options.
Indirect tennis betting offers
Sometimes you can cash in on the best tennis betting bonus by simply using a payment method or mobile apps supported by the bookmaker. Many online gambling operators are trying to highlight the advantages of using electronic wallets, certain credit and prepaid cards when making deposits. 
There are almost always strings attached, and these funds are subject to wagering requirements, occasionally directed to specific sports. During Grand Slam tournaments, the odds of having them focus on tennis are greater than daily.
Tips for using a tennis betting offer efficiently and effectively
Before you start betting on tennis, you may wish to consider these few pointers:
👉 When playing accumulator bets, it may be worth taking tennis ACCA insurance in case one of your bets fails. 
👉 There are various tennis betting strategy guides available for you to use, and we carry a few of them at our site.
👉 Always learn the tennis betting rules for the type of wager you are going to make before you waste your bonus offers on it.
👉 Be sure you understand the differences between qualifying odds, enhanced odds, and odds movement. Read our tennis odds explained guide for more information.
👉 Always ensure that your bet is a "qualifying bet" when using bonus funds. This often means that it must fulfil certain criteria, which you can find in the bonus' terms and conditions.
The pros and cons of tennis betting bonuses
Before playing, check out these pros and cons of tennis betting promotions.
PROS
There is no shortage of tennis betting promos out there
Offers are often flexible and can be used on many matches
Qualifying odds tend to be relatively low
Tennis is available all year round, so these deals can always be claimed
CONS
Most tennis offers tend to be monotonous
Tennis bonuses are seldom useful for handicap betting
Frequently asked questions about tennis betting offers
Only if you cash out early. Withdrawals don't normally matter where accumulator bonuses are concerned but cashing out early is often not possible with these deals.
Pretty much all of them are valid. You'll find US Open, Australian, and French Open bonuses, not to mention a wealth of Wimbledon betting promotions and more.
Singles matches where there is a heavy favourite, and a low-ranking underdog are usually the simplest options when it comes to free bets for existing customers.
Everybody has their own opinion, but if you're interested in moneyback offers and other great tennis betting deals, we'd say William Hill, LSBet and Betway are on top of the totem pole.
Join top bookmakers offering tennis bonuses today
Other Sports