Top 20 Sports "First Deposit" Bonuses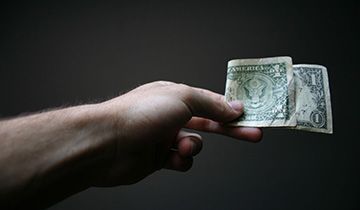 If you are a member of an existing sportsbook, or you have been scouring the internet in search of a list of sportsbooks, you have more than likely seen your fair share of bonus offers and incentives. Almost all online sports betting sites are offering a wide variety of sports betting bonuses to new players and to existing customers.
No deposit bonuses, match deposit bonuses, free plays, and enhanced odds are some of the catch-phrases you will come across. While they all work differently, they have one thing in common. They are all opportunities to put extra money into your pocket.
Online sports betting sites are competing for your business and many sports bettors find it hard to pass up on a great offer. Just keep in mind that as attractive as these offers a might seem they can be difficult to actually cash in on.
Why do Bookmakers Offer Deposit Bonuses and how is it Profitable for Them?
Maybe you've been to the carnival and seen the various games that offer nice prizes. You can win a stereo for sinking five straight baskets. You can win at a huge stuffed animal for knocking over a pile of milk jugs. Then there is the ever popular ring toss.
Whatever the game, they all look easy and they all offer attractive prizes. It's not until you actually shoot the basketball, throw the baseball at the milk jugs, or toss the ring at the pop bottle that you realize how hard it actually is.
Of course, most of us know that the basketball hoop is much smaller than regulation, the milk jugs are weighted, and the rings barely fit over the bottle tops. In other words, the odds are heavily stacked against you. It isn't much different when it comes to sportsbook bonuses.
It makes little difference if it's a no deposit bonus, a match deposit bonus, free bets, or daily price boost and enhanced odds promotions. Turning these offers into actual cash in your pocket is a true challenge that takes a lot of luck. Let's say you just signed up with a sportsbook $10 minimum deposit site and are taking advantage of a $10 match deposit bonus.
You now have a small starting bankroll but don't think that you'll be able to withdraw it without jumping through a whole bunch of hoops. You'll more than likely have to roll that $10 over several times before you're eligible to withdraw any money.
Many sportsbooks that offer match deposit money require you to roll it over at least 10 times although this requirement differs between online betting sites. Many online bookies also have minimum odds requirements. That means you have to win quite a few bets. You would have to place even $100 worth of action using that $10.
Unless you have the sports almanac from Back to the Future, this is a very difficult proposition. But just like knocking over the milk jugs at a carnival, it can be done.
This is why online sportsbooks can offer such attractive looking sports promotions. Just as the carnie rarely has to award the big prize, bookies rarely have to pay out those first deposit signup bonuses. Even if you do beat the odds and turn the bonus into cash, it's not really going to have an effect on the bookie's bottom line.
As long as the online sports betting site can get you to put money into your account, they have likely already come out ahead. These businesses don't make millions of dollars by playing Santa Claus.
Top 20 Sports Betting Welcome Bonuses in 2021:
Rank
Bookmaker
Bonus
Safe & Trusted
Rating
Get Started
Deposit Betting Bonuses for Existing Customers
Deposit bonuses aren't just for new players. Most online bookies offer the same kinds of "deals" to existing customers.  When a sports bettor needs to reload his account, they can usually get various types of offers as well. Sign up free bets and welcome bonuses for established clients are offered by nearly every bookie.
Why? Because it keeps the deposits coming in and that is what the online sports bookmakers want. These perks are subject to the same stringent conditions. Multiple rollovers and restricted odds make turning these bonuses into cold hard cash in your pocket a long shot. Nonetheless, these offers are alluring and worth a try. A lucky punter can sometimes beat the house.
Forfeiting a Deposit Bonus
What? Why would you want to forfeit such a generous gambling promotion? Well, a lot of times, in order to reach the bonus requirements you need to put your whole deposit into play. For example, an online bookmaker might offer a 200% match deposit bonus. What a bargain! Right?
The catch is that some bookmakers require you to roll over your full bankroll. Meaning not only do you need to roll the bonus money over, you also need to roll your own cash over. A punter deposits $100 and gets the $200 bonus if he rolls the full amount over. This is a great deal alright, for the bookie. Beware of the wolf in sheep's clothing.
Some of these incentives are a fast track to draining your account and should be approached with caution. Once again, these billion dollar business don't build their empires by being philanthropists. Read the fine print and take the time to do the math.
How to use Deposit Promo Codes
There's not too much to using sports bonus codes. If you are looking to take advantage of a deposit bonus, you will likely need to enter a code to verify that you actually want it. An example would be a bookmaker deposit match bonus.
The terms and conditions would require you to enter a certain code when you are making your deposit. Let's pretend that to claim your free money you will need to enter the code "claimbonus" when you deposit money into your account.
The page on which you enter your deposit amount will usually have a box to enter the applicable code. Simply type "claimbonus" into the box before you finalize your deposit. This will activate the bonus. The method may vary depending on your online sports bookie so it is best to follow the instructions.
Other articles you might like: