First Goalscorer Markets, Rules and Offers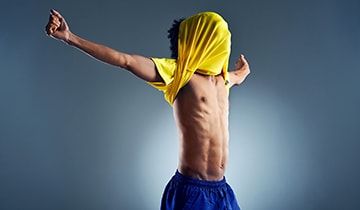 The most straightforward way of tackling a football match is by betting on the outright winner or on the number of goals scored.
Virtually all bookmakers offer these markets and depending on the popularity of the event and the importance of the competition, they throw more of them into the mix.
At the same time, there are a couple of wagers that can lead to generous profits, but in exchange players are expected to take significantly higher chances.
One type of bet that requires not only research but also a significant degree of luck is placed on the first goalscorer. The name says it all, because the only way of winning such a bet is by having the designated player find his way to the goal before anyone else.
Obviously, there are additional conditions that need to be factored in and in most cases, bookmakers distinguish between the first goal scorer and the one that unintentionally scores into his own net or just the correct score.
This type of wager is preferred by those who would rather invest tiny amounts for a chance of striking it rich and don't necessarily want to commit too many hours with research.
The bookies greatly simplify the mission of those who fancy goalscorer betting, by highlighting the players that are more likely to score first.
Unless the teams involved have some remarkable midfielders, or strikers that are used on different positions, the lowest odds will almost always be offered to forwards.
Top 10 Sports Welcome Bonuses in 27 September 2023
Rank
Bookmaker
Bonus
Safe & Trusted
Rating
Get Started
Pros and Cons of Betting on the First Goalscorer
There is no such thing as risk free bet offers (except when you don't bet with your own money) and the faster punters realize this immutable truth, the better will they fair on the long run. At the same time, there are different degrees of risks and it will be a mistake to assume that you've got the same chances to emerge victorious when betting on the outright winner or the player who scores first.
Furthermore, bookies offer more alternatives involving goal scorers, with punters enjoying higher odds if they risk identifying the first one as opposed to any goalscorer.
In a nutshell, the main benefit of betting on this market is that you are presented with spectacular odds, but only in exchange of accepting higher risks. Another reason for why so many football aficionados are placing these bet is that they want to turn the heat up a notch and make regular games more exciting.
Particularly on those international fixtures where there is a huge discrepancy between the two teams, having a famous striker designated as the first goalscorer makes it worthwhile to watch the encounter.
On the downside, these markets don't hold any speculative value and offer no options to those who place hedge bets, in an attempt of wiping out the risks altogether. Regardless of how a player performs after the first whistle is blown, there is virtually no chance for the bookies to offer a profitable cash out deal. There are plenty of online gambling operators who nowadays allow their members to lock in on existing profits.
Once you get the football goalscorer market explained, you realize the fact that this is a one-time gig and once a player scores, it is all over. There is no way to extract value from the original odds, as there is no possibility of placing different bets in real-time, hoping to offset the risks.
All in all, these bets on the first goalscorer are not the way to go if you are methodical about betting and unwilling to sacrifice smaller, yet safer profits for the adrenaline rush and occasional winnings.
Special First Goalscorer Offers
By now you are probably aware of the fact that this type of bet is pretty risky and there is no guarantee that well-researched matches will deliver the expected results. Variance is extremely high in this line of work and you need to make sure that you can stay solvent before you finally hit a winning sequence. Having said this, there are a couple of first goalscorer tips that both amateurs and professional gamblers can use to minimize the risks and improve their chances to trial.
Some special first goalscorer promotions are available and those who use them sensibly could maximize the profits without forsaking the adrenaline rush. They usually include juicy extras, such as insurance for certain unexpected situations, bonuses and all sorts of free bets for existing players. Every now and then bookies will fully reimburse the punters if their chosen player doesn't score first due to various reasons, maybe a bore draw.
Anytime goalscorer coverage
This is a standard insurebet first goalscorer promotion, which grants players a second chance if their chosen athlete is beaten to the net by one of his peers. Even if an opponent scores the opening goal, players could still have their losses refunded up to a maximum amount. The trigger is to have the players scoring eventually, at any time throughout the match and the only compromise to make is to settle for lower than standard odds.
Another thing that punters who fancy this type of wager can do to minimize the risks is to take the insurance triggered by own goals. Most bookmakers no longer consider them for settlement purposes, so the first goalscorer rules imply that own goals don't count. Depending on the company you are gambling with, you might have the stakes refunded automatically, or your bet will still stand and the second goalscorer will be validated.
Chosen footballer doesn't start
With the money back betting offers, if for any reason the chosen player doesn't start, players will not automatically lose their bets and instead they will get refunded. Most bookmakers are not going to trigger the goal scorer money back if the player eventually comes on the pitch and no goal has been scored until that moment. On select bookies, punters can decide whether the bet stands regardless of how the starting formation looks, in a similar manner that they do when betting on MLB and other baseball games.
These markets have the particularity of offering lower odds, but the winning combinations are far more numerous. When you bet on the first goal scorer each way, you will be paid at different depending on whether the footballer scores second, third, fourth and so on. Once again own goals are not factored in and players should pay no attention to them and focus only on validated goals.
Scorecast and Wincast Markets
Adrenaline junkies and those who are willing to take even higher risks, will surely appreciate the opportunities presented by the Wincast bets and Scorecast bets. These markets allow them to combine different events on the same betting slip and have the odds compiled. For example, when you bet on the Scorecast, you need to indicate not only the name of the first goalscorer but also the final score.
It is extremely difficult to make such a prediction accurately and despite their best efforts, punters are always at the mercy of Lady Luck. Many of the rules mentioned above for other promotions, such as the requirement to have the players starting the game, the disregard for own goals and so on, still apply. It's exactly the same if you prefer to bet on the Wincast market, with the only difference being that you don't have to predict the score, but only the first goalscorer and the winning team.
Popular Goalscorer Offers by Bookies
Bookmakers, new independent bookmakers included, go to great lengths to differentiate themselves from one another and first goalscorer markets are a shining opportunity. Even though the rules are generally the same, they enjoy a great deal of flexibility when choosing the odds. Many choose to sweeten up the deal by adding money back offers and boosting the profits, while setting reasonable triggers.
Bwin doubles the excitement on selected markets and the goal scorer special campaign has the potential of offering twice as generous payouts. The bookie decided not to change the rules at all and only introduce a clause that benefit the players, without requiring them to do anything extra. Their campaign is actually a combination between standard first and anytime goalscorer promotions, while allowing punters to enjoy the best of both worlds.
In a nutshell, players choose the athlete that they consider more likely to find his way to the goal first and place a wager and odds that reflect the risks. If their prediction proves to be correct and this player scores, they will be paid out at the usual odds, but things can get better than this. The best case scenario is to have the same player scoring again and this will result in the profits being doubled, with the additional cash being credited to their accounts in the form of a free bet.
Players won't be allowed to cash out these funds immediately, because unlike the profits produced by the standard anytime goalscorer market, these consist of a free bet. It is entirely up to the players to bet on more conservative markets or take a leap of faith with another speculative wager. The bottom line is that once the stakes are removed and they are left with only the profits, they will decide what to do next with the money. The best football leagues qualify, including domestic competitions and continental ones.
Betfred is walking in their footsteps, but their campaign includes more goalscorer bets and can lead to even better payouts. It goes by the name of Delight/Hat-Trick Heaven, one that is self-explanatory as it applies not only to the first goal, but also the second and third. Most of the football fans are hoping for high scoring goals and they tend to appreciate a dazzling offensive, far more than a precise defense.
When a financial incentive is important, the desire to see plenty of goals will naturally grow and all those who participate in this promotion can increase their profits up to three times. Regardless of how high the odds are given for players to score first, punters will be paid twice and even three times if the same guy produces a double or a hat trick. If you're wondering where to place first goalscorer bets to maximize your profits without taking bigger chances, Betfred might be the partner you need.
As always, when things sound too good to be true they actually are and the terms and conditions need to be respected otherwise players are promptly excluded. When players are paid out at the preset odds, the profits are awarded in real cash therefore can be withdrawn immediately without meeting wagering requirements.
The trick is that you can't collect in excess of €3000 or currency equivalent so it is in your best interest to adjust your stakes accordingly so don't cross this threshold. Last but definitely not least, the bookmaker is geared towards the English audience, so it comes as no surprise that this first goalscorer campaign applies only to the English Premier League matches broadcasted live on Sky Sports.
LSbet is one of the best first goalscorer bookmakers and their flagship promotion goes by the name of each way first goal scorer. What they do is to apply the concept of betting on the first player to score on all the goals and still pay the punters, albeit at a rate of 1/3. This is the kind of compromise that seems to defeat the purpose of betting on riskier events, but every now and then punters must apply certain filters.
Commonsense goal scorer tips recommend players to go for those promotions that are first and foremost geared towards minimizing the potential losses. Each way betting has the advantage of carrying lower risks than betting on the first goalscorer and the lower odds shouldn't have a deterring effect.
Other articles you might like:
Short Questions & Short Answers About First Goalscorer Rules
According to an official tweet, "Own goals do not count for first goal scorer bets so the next goal scorer will be the first scorer."
According to the official help page, "Own goals do not count for 1st goalscorer bets. Each way first goalscorer in a match is determined by the Press Association which supplies football statistics to the media at the conclusion of a match."
While it will be different for every bookie, we can say that the answer to does own goal count as first goalscorer question is no, in general.
You are getting insurance. If your player does not score the first goal but still scores a goal, a certain percentage of your initial wager will be refunded. Alternatively, you can get an "anytime goalscorer" bet.
This is a special type of bet that asks you to guess the first goalscorer and the correct score after 90 minutes of gameplay.
Other For sports