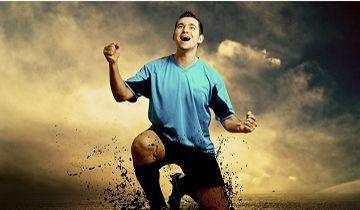 The term "risk free bet" is an oxymoron but they do exist and they are great bonuses to claim when you see them offered.
With these offers, even the world's biggest mush can't lose. It's an unbelievable but simple concept.
Place a real money wager and if it wins then you collect your winnings. If your bet loses, then you are still a winner.
The sportsbook will refund you the original wager amount in the form of a sports bonus. It might sound too good to be true but it is absolutely true.
More sportsbooks are offering these promotions to their customers and sports bettors love them.
No lose betting is offered at many sites and you can find these offers by checking out Gamblingjudge's promotions section. You can also check with your sportsbook to see if they are currently offering one of these jaw-dropping bonuses.
Best Risk Free Bets Offers:
How Do Risk Free Betting Offers Work?
A good example of betting risk free is 188bet.com's sign up free bet. When a sports bettor opens an account with them and makes a deposit, their first wager is risk free up to £25. Sports bettors who like the idea of betting without risk can also sign up with Unibet and take advantage of their £30 money-back guarantee wager. Just like with 188bet, Unibet will activate this promotion when you open up an account and make a deposit.
How To Place No Risk Bets
When you qualify for one of these promos, punters need to know how they can put them into action. Some bookmakers offer these promos on select events. In the some cases of live play wagers, sports bettors are limited to a single event. Fortunately for action junkies, operators usually offers many live-play options to choose from.
These money-back wagers allow bettors to go for high payout bets such as exact scores and other such long-shot propositions. Of, course, some bettors might choose to hedge a wager or play a safer bet. It depends on the person placing the bet.
Other times, an online bookmaker will allow the customer to wager on the game of their choice without restrictions on odds. A punter will simply choose their play and place their action. I couldn't be easier.
How to Best Use No-lose Wagers
There is no doubt that these promotions are the perfect opportunity to go after a big score. Many punters use these opportunities to place wagers on high-odds outcomes. It is the best time to take a flyer on a big underdog and save the "safe bet" for another time.
This way, a winning bet has a really healthy return. Seasoned sports bettors know that there is a great sense of satisfaction when they hit a long-shot. Sports bettors who are apprehensive of playing big odds can feel much more at ease when they know that they won't lose anything.
Still, more conservative players might not want to deviate from their regular betting patterns even if they have "bet insurance".
There are many resources available that explain various strategies for placing no risk bets. In the end, it is up to each individual punter to make their own choice. They just need to keep in mind that there is only an upside to these sign up bonuses.
Mobile Risk Free Wagers
Times have certainly changed. Several years ago, sports bettors would need to meet with their bookies or call them at certain hours to place a bet or settle up. Then along came the internet and punters could place wagers at any time as they sat behind their computer screens. Now it's even easier.
With mobile apps, punters can place their wagers no matter where they are. Standing in line at the supermarket, out for a morning jog, or even when they are wining and dining that special someone, punters can use their mobile apps to place a bet in mere seconds. Of course, sportsbooks love that it is so easy. This means an increase in action which directly converts into more profits.
This is why sportsbooks are urging their customers to bet via their mobile devices. One of the incentives that top sportsbooks such as Unibet offer is a no-lose bet up to £10 for placing their first bet using a mobile device.
Just like the other offers, if the punter wins then they are credited their winnings as per usual. If the punter loses then the bet amount, up to £10, will be refunded the following work day. The same promotion is also offered by Titanbet.
Other Points to Ponder
Punters need to keep in mind that money-back bets are promotions and as such are often tied to certain requirements. The importance of understanding the terms and conditions of these offers cannot be overstated.
While many betting companies make their money-back bet refunds immediately cashable, some online bookmakers treat them as any other bonus and put restrictions on them such as rollovers.
Make sure you understand what the requirements are before you use any bonus. This is especially true when the promotion requires you to put your own money into action.
Other articles you might like: