Sports Betting Loyalty and VIP Bonuses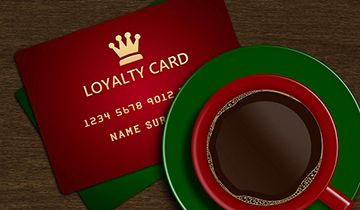 Convincing players to join an online casino can be pretty difficult, mostly due to the highly competitive environment featuring numerous contenders.
Online casinos are often relying on bonuses and welcome packages that present prospective customers with the opportunity of doubling their initial investment.
Many of the high stakes betting sites, for example, Swiss betting sites, offer different packages for regular players and high stake bettors, with the latter enjoying the preferential treatment, as they are regarded as VIP members.
Bookmakers are equally concerned about customer retention and highrollers are the ones that they are most interested in having around for a long time.
The solution that most of them use, takes the form of a sports betting loyalty program, which rewards the perseverance and dedication of players in general and VIP members in particular.
Best Loyalty Rewards and VIP Programs
in 28 September 2023 – Updated List
Reload Bonuses for VIP players
Highrollers are not that different from regular players and they expect the same advantages, with reload bonuses being at the top of their priority list. The betting loyalty bonus awarded whenever a VIP player makes a deposit is by far the most common one and very few restrictions apply.
Just as the name suggests, whenever players reload their real money account, the deposit will be matched by a certain percentage or a flat amount is credited.
This standard reload package has the advantage of keeping players wired and bookmakers don't lose anything, when awarding these VIP bonuses. The very fact that the player needs to make a deposit implies that he lost the money invested initially, but bookmakers take some extra precautions.
One of the prerequisites for being eligible for such a bonus is to have no pending withdrawals and no cash outs made over the previous month.
Another type of betting loyalty bonus associated to reload is the free bet awarded to players who make a deposit. They are supposed to wager the sum and only keep the profits resulting from this bet, so they are inclined to choose bigger odds.
There is an indissoluble link between the size of the odds and the risks assumed by players, so highrollers need to tread lightly, to maximize the return on investment.
Cashback VIP bonuses
Another type of sports betting rewards that bookmakers offer to all their members including those who have attain VIP status are the money back betting offers. The very nature of risk free bet offers implies that members will have a percentage of the money lost reimbursed, usually in the form of a risk free bonus. Highrollers will obviously be eligible for bigger amounts, for the simple reason that they tend to bet larger sums.
Similar deals are offered to those who play in the online casino or compete against live dealers, with the reimbursement percentage usually ranging from 10% to 20%. Depending on the online gambling company, the refunded amount can be subject to wagering requirements or is triggered in the form of cashable funds.
There is also the possibility of VIP players being offered free bets up to a certain amount, which needs to be played through once or several times before cashing out.
Reduced Juice Sports Betting Loyalty Programs
Those who bet on sports are trying to find the top odds, because in the long run this is what makes the difference between a marginal winning and a losing player. Breaking even is usually regarded as a setback by regular players, but highrollers know that finishing only slightly above the profitability line is still enough for them.
Bookmakers are meeting them half way with sports betting rewards that actually consist in slightly better odds. These campaigns go by the name of "reduced juice promotions" and cover most of the popular sports, with the emphasis being on US leagues. VIP members get to choose between several reduced juice options on NFL, MLB, NBA, NCAA and other American sports, but also boxing and MMA events.
Some of these promotions can be used in conjunction with other campaigns like sign up free bets, referral bonuses, or live betting bonuses, so players can be eligible for better art and at the same time take advantage of the cashback advantages. The more friends you bring to a bookmaker the more  bookmaker refer a friend bonuses you can get. The purpose of these sports betting rewards is to diminish the house edge for those who invest a lot of money and make them more likely to stay afloat and weather downswings.
VIP Bonuses and Loyalty Points
Most loyalty campaigns revolve around the collection of comp points, which are usually earned for performing various actions that imply real money. Bookmakers are offering players the chance to earn something absolutely for free, while betting on sports, playing poker or online casino games.
Unlike promotions that focus almost exclusively on a niche and limit the freedom of action, the accumulation of loyalty points is not restricted in any way.
Those who wager bigger amounts will collect these points at a faster pace and there are also games that are more suitable for those who want to speed up the process. Furthermore, those who climb all the letters in the chain and join the VIP club will also enjoy preferential terms when it comes to the rate at which point are accumulated.
On one hand, the sheer amount that they spend will allow them to collect more points than an average player, on the other the preferential rates speed up the process.
The end result of this betting loyalty bonus is that the points can be converted into real cash after crossing a certain threshold. Online casinos usually present players with the incentive to wait and only make this conversion when they have a lot of points, rather than redeeming them in smaller increments.
While most of regular players are inclined to convert the loyalty points into cash, highrollers prefer branded merchandise and expensive products.
Depending on the online gambling operator, the sports betting loyalty program can allow members to purchase jewelry, high-tech gadgets or even cars. The principle is the same and the betting loyalty VIP bonuses serve the same purpose of convincing players that there is no point in looking elsewhere for gambling products.
Other articles you might like:
Other Sports