Sports Betting Reload Free Bets and Offers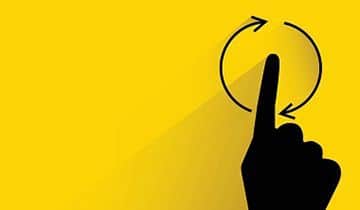 Most online bettors have wound up in a situation where their account is empty. This is definitely a sad time but it isn't just sad for the punter, it is also sad for the online gambling site.
There is a simple reason for this: Without bookie reload offers, the website itself cannot earn money too.
You see, having an empty account means that you are not betting which means the site isn't making any money from you. It is in the online betting site's best interest to get you back in the game. That's why there are lots of bookmaker reload offers out there.
This is one of the main reasons that reload incentives are so popular at most online betting sites. They offer a little extra incentive for the punter to reload their account and get back into the action. With reload betting offers, you can get an extra budget for gambling and keep placing your bets.
Not all betting reload offers are worth their salt, so it pays to snap up the best reload offers while avoiding the ones which aren't as profitable.
There are a wide variety of reload promotions and there is a good chance that at least one (i.e. CS GO weekly bonus) will be attractive enough to get you betting again. Once you're back in action, the betting site is back to making money. Both sides can benefit from generous reload bonuses.
This page focuses on online gambling offers and will help you identify those standard reload offers which are only so-so, from those which truly do represent the best reload offers out there on the net. We will also give you a list of the best reload offers out there, so you can start taking advantage of them immediately.
Deposit Only with Reload Betting Offers from Now On:
What are betting reload bonuses?
Reload betting offers are special bonuses that bookmakers, online casinos, poker rooms, and any other type and of online betting site will give the players after they open a betting account and deposit real money. They aren't limited to sportsbooks by any means, but it is bookie reload offers that we are most interested in.
There are many different kinds of reload bonuses. Match deposits and free bets are the most common types of reload promotions that are offered. Matched betting reload offers simply match your deposit amount with a certain percentage. For example at a sportsbook $10 minimum depositsite with a $10 deposit you get a $10 matched bonus.
A reload bonus sportsbook can also give you a small amount of cash that can be used only to place a free bet. Reload offers tend to be numerous and quite frequent. Such sports betting offers may or may not be daily, weekly, monthly or far less predictable. And some of these offers may require using a bookmaker reload bonus code.
With match deposit reload offers, betting sites will usually award the percentage of the deposit in the form of a bonus. These can range from a small percentage up to several times the amount of the deposit. Punters can expect that a series of terms and conditions will apply to the bonus money.
Reload offers are never "completely free" and there are always some strict terms and conditions. Before claiming any matched betting reload offers, players need to read the small print here.
Some bookie reload offers require you to roll over your deposit a number of times before you are awarded your bonus. However, while this is commonplace with most sportsbook reload bonus deals, this isn't always the case. Again, before you take advantage of the sports reload bonus, be sure to read the terms and conditions that apply at the particular online betting site.
If bookmaker reload offers include free plays, bettors usually need to make a minimum deposit and place a real money bet in order to trigger the bonus. In a lot of cases, a free bet that is based on the amount of the deposit will be awarded without the player needing to put any of his own money into action. There are also some cases where a free bet is offered with no minimum deposit betting, meaning that making a minimum deposit is not a condition to get the bonus.
This free reload bet can often be used on any number of sports betting markets and games. Just like the re-load offers, free bet bonuses that are usually subject to a number of terms and conditions. These rules vary depending on the online establishment. When talking about the best reload offers, the terms will usually be minimal.
Just like the re-load offers, free bet bonuses that are usually subject to a number of terms and conditions. These rules vary depending on the online establishment. For example, reload offers for US players will have different terms than those for Italian players.
Incentives for re-charging your account and claiming matched betting reload offers are easy to find. Existing customers usually receive these special offers through email. Punters can also find them advertised at various sportsbooks. The best place to find these offers is at Gamblingjudge. You can also find out what are unmatched bets and partially matched bets.
You can find hundreds of current offers by checking out the Hot Promotions section. These offers are updated regularly. If you're after the best online gambling offers from the sports betting world and beyond, our page is an ideal place to start your quest.