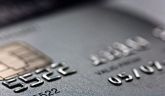 If you have ever deposited or withdrawn from a sportsbook then you will know that you have a lot of options at your disposal when it comes to performing these transactions. Sports bettors can use a credit card, debit card, prepaid card, eWallet, wire transfer, or a bank transfer to process their deposits and withdrawals. Bitcoin is even accepted at a growing number of betting sites. Of course, different options are offered by different bookies. There is no real standard set of payment options but there are certain payment processors that are more widely used than others.
Each payment method comes with advantages and disadvantages. If you check out the promotions section Gamblingjudge.com you will see that there are a huge number of bonuses and promotions that bettors can cash in on but not every payment method is eligible for these bonuses at some online sportsbooks. Some methods provide for instant deposits while others can take anywhere from a few hours to a few days to process. Some payment processors allow for deposits and withdrawals and some only facilitate deposits. Fees are also something to consider as is safety and security.
So, what is the best payment method? Well, that depends on what you are looking for. Credit cards are fast and easy to use but not everybody has one. Debit cards are also fast and easy methods but not everyone has a bank account. EWallets are very popular and there are quite a few of them out there but they all have different limits placed on them and some people don't like to send personal and financial information over the internet. Wire transfers offer a certain amount of anonymity and all a user needs is cash on hand but the process can be a bit of a hassle. Let's take a look at the different payment methods.
Debit Cards
Debit cards are issued by financial institutions so that customers can withdraw cash from ATMs or make payments for goods and services both online and offline.  ATM withdrawals and debit card payments are immediately deducted from the user's bank account.  As with credit cards, having a Visa or Mastercard debit card is recommended simply because more online betting sites accept these brands than any other.  Deposits are instantly credited to betting accounts and transactions are done in the same way that credit card transactions are done.
Credit Cards
Credit cards are one of the most popular payment methods at online betting sites. There are countless credit card companies but it is the Maestro, Visa and Mastercard brands that are most commonly accepted at sportsbooks around the world. This means that Visa and Mastercard users have a lot of choices when they are looking for a safe sportsbook. As popular as the American Express card is, it isn't accepted at as many betting sites as the big two. American Express customers can find reputable bookmakers but their choices are just a little more limited.
Besides more sportsbooks to choose from, one of the benefits that credit card users enjoy is that their deposits are usually instantly credited to their betting accounts. Making a deposit or a withdrawal takes just a couple of short minutes to complete and the credit card information usually only needs to be entered once.
Using a credit card for betting is almost too easy which can be a bit dangerous to the more compulsive types. Most credit card providers consider deposits to be cash advances and not purchases so users face higher interest rates. Credit card users should also be aware of the fees associated with such a transaction. While there are plenty of bookies that allow free credit card transactions, some charge a small fee and the same can be said about the credit card providers. Card providers also tend to charge currency conversion fees so you may want to pick a bookie that offers the same currency as your credit card.
Punters should check with their credit card provider and their online bookmaker to find out if any fees will be imposed on deposits and withdrawals. Also keep in mind that some bookies only offer credit cards to be used for deposits and not withdrawals.
EWallets
EWallets have become very popular over the past couple of decades. Users can open an eWallet account and deposit funds into it using a variety of methods such as credit/debit cards or online bank deposits. Once the eWallet account is funded, users are able to process payments to businesses like online sportsbooks.
There are several eWallets to choose from but if you are planning to use one for the purpose of depositing and withdrawing from a bookie then you need to select the right one. Entropay, Neteller, Skrill, and Paysafecard are among the most widely accepted eWallets among internet bookmakers around the world. Webmoney and InstaDebit are good alternatives, too. To give you an idea, Gamblingjudge.com lists 97 recommended sportsbooks for UK punters. Of these 97 bookies, 77 accept Skrill, 67 accept Neteller, and 44 accept Paysafecard. Incidentally, most of these online bookmakers that accept these methods are among the most reputable brands in the industry. PayPal is also one of the biggest eWallet companies but it has had a rocky relationship with the online betting industry. Still, several bookmakers accept PayPal payments.
As far a processing speed goes, eWallets are among the fastest for deposits and withdrawals. Users have their betting accounts instantly credited in most cases while withdrawals can be processed anywhere from instantly up to a few days. One thing that eWallet users need to remember concerning withdrawals is that there is a processing time for withdrawing from a betting site to your eWallet and then another processing time for getting your money from the eWallet into your bank account or onto your credit card. Be aware of the fees!! They can be charged by the sportsbook, the payment processor, the bank or the credit card company. Don't get the wrong idea. These fees, if any actually apply to you, are relatively small. Finding a way to electronically send and receive money without paying a fee is a near-impossible task no matter what method you use. The hassle of fees is easily offset by the speed and convenience that eWallet users enjoy.
It should be noted that some eWallet deposits are no eligible for deposit bonuses at a few sportsbooks. Be sure to read the terms and conditions at your sportsbook to find out if this is the case there.
Prepaid Cards
It may seem hard to believe but not everyone has a bank account and some people do not have credit cards. Some people simply prefer to not send private banking information over the internet. Alas, many of these very people love to gamble which is why prepaid cards are so popular. Just as with credit cards and eWallets, there are several brands of prepaid cards. Some are reloadable and some can only be used once. Also, like with credit cards and eWallets, some fees can apply to use.
One of the things that punters want to know is if their prepaid card is accepted at sports betting sites. As we should know by now, it entirely depends on the sportsbook. Prepaid card bettors are advised to use a prepaid card that bears the Visa or Mastercard logo as these will be accepted at more online sportsbooks than other prepaid cards. Neteller, Skrill, Paysafecard, and PayPal also offer prepaid cards which are accepted at a large number of online betting sites. There are several other brands that are accepted by some bookies but using one of the above-mentioned names will give punters a better selection of bookmakers to choose from. Prepaid cards can be purchased at countless merchant locations such as drug stores, convenience stores, and grocery stores. They are very easy to find.
As with most payment methods, prepaid card bookmaker deposits are usually instantly credited to the player's betting account. Prepaid card users don't need to send any delicate financial information over the internet and prepaid cards allow for a certain degree of anonymity. On the downside, some prepaid cards are subject to fees. Activation fees, monthly fees, transactions fees, and so on. Make sure you know and understand the fees and restrictions that apply to using your prepaid card.
Another con to using prepaid cards is that users aren't always allowed to use them to withdraw from sportsbook accounts. This means that users sometimes need to find an alternate withdrawal method. We should also remember the fact that some prepaid cards cannot be used in some countries.
Wire and Bank Transfers
These methods are not used as much as other payment methods but they are still used a lot. Punters generally perform these transactions by going to a physical location such as a bank or wire service company. In most cases of a bank transfer, the customer gives a teller/ agent the money that is to be wired. The sender provides some basic information such as the amount being sent, the sender's name, and the receiver's name. The sender is provided with a receipt and code which is relayed to the receiver. The funds are then made available to the receiver who goes to a physical bank/wire service location to collect the cash.
Many betting sites accept these payment methods. In general, punters can deposit and withdraw larger sums of money than other payment methods allow. wire transfer services also provides a bit of anonymity and doesn't require private financial information to be sent over the internet. Naturally, there are always fees involved and they are normally higher than those charged using other methods. These fees are commonly based on the amount sent. It is definitely not recommended for small transactions. Deposits may not be instant and withdrawals usually take a little more time to process than other methods but it is a very safe and effective way of performing financial transactions with bookmakers all over the world.
Thankfully, modern technology can make these transactions a little easier by allowing them to be performed over the internet from the comfort of your own home. While some people still actually travel to a physical location, it isn't always necessary.
A Few Words about Safety and Security
Most people that consider using any payment method over the internet are concerned about safety and security. They don't want to have their personal information or banking details to fall into the wrong hands. We often hear stories of fraudsters that get a hold of personal and financial data with which they do all sorts of harm.
Punters can rest assured that their internet transactions are safe and secure if they take a few steps to protect themselves. Whether you are using a credit/debit card, eWallet, prepaid card, wire transfer, Bitcoin, or any other payment system, you need to be sure that you are doing business with a trusted entity. Always check the URL in the address bar and make sure it begins with "HTTPS://" as opposed to "HTTP://. This indicates that the site is secure. Secure sites should be SSL certified and use the latest encryption technology. This will protect your information. You should also read and understand the site's privacy statement as well as any other information pertaining to their security. A quick Google search can be helpful if you want to find out if there have been any issues with the site you want to deal with.
Always keep your financial information private. Don't let others know your credit/debit card PIN number or bank account information. It's just common sense. When you are doing a financial transaction over the internet it is very important that you are using a secure network. Never use an open or unsecured network if you are sending private information.
Credit card companies and online payment processors as well as online businesses dedicate a lot of time and money to fighting and preventing fraud but consumers need to do their part as well. Protect yourself!!
Other articles you might like: