Best PurplePay Betting Sites | 2023 updated guide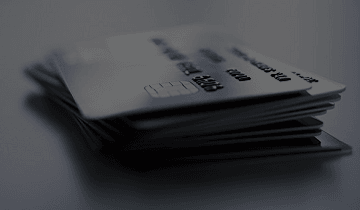 If you are looking for an alternative to Neosurf betting sites, PurplePay betting sites may be the answer.
There are lots of betting sites that accept prepaid cards and vouchers, but only a couple of these services are worth using. PurplePay is one of them: It offers you the chance to make a deposit with vouchers that can be bought online.
In this article, we will explain what PurplePay is and give you a list of the best PurplePay bookmakers, so you can start playing immediately.
What is PurplePay?
Let's continue with a list of the legal betting sites that supports PurplePay vouchers. We checked all sports betting sites that accept PurplePay and picked the best ones for you. These PurplePay bookmakers offer legal, fair, and safe betting: You can pick any of them and start playing with a bonus today.
If you want to compare bookmakers by payment methods you can do so by visiting our reviews page. It seems at the moment just a few bookmakers offer PurplePay as a payment method. It is more easy to find at online casinos, like Cobra Casino or Bao Casino for example.
Top Betting Sites with the Best Welcome Bonuses
in 01 November 2023 – Updated List
Rank
Bookmaker
Bonus
Safe & Trusted
Rating
Get Started
Using vouchers at PurplePay bookmakers
Alright, so how do Purple Pay visa betting sites work?
👉 As explained above, you buy an online voucher that contains a 16-digit code. This code is worth the amount you paid to buy. So if you spent 100 EUR, for example, the code you bought will also be worth 100 EUR: there are no hidden fees.
👉 This code is valid for a month: If you don't use it in 30 days, it gets canceled and your money is returned to the payment method you used to purchase the code, which means your credit card.
👉 To purchase these codes, you need to use a VISA credit card and the referral link of the online merchant.
👉 Basically, you give your credit card details to the merchant (i.e. PurplePay bookmakers) and specify the amount you want to purchase, and the merchant gives you a link you can click.
👉 When you click on that link, your code is generated within 5-6 seconds.
👉 After that, you can use that code to complete your purchase/deposit. In other words, there is no need to create a PurplePay account: You use this service just to purchase the code with your credit card.
PurplePay is not one of the traditional bookmaker payment methods, but it works and appeals to a certain audience: Bettors who can only use a credit card and cannot use that card for online gambling due to local regulations. We will give more information about this below. For now, let's give an actual example of how to make a deposit at PurplePay bookmakers.
How to make a deposit at PurplePay betting sites?
Whether you are playing at low or high stakes betting sites, making a deposit with PurplePay is easy. Here is a step-by-step explanation of what you need to do:
Step 1
Pick one of the PurplePay betting sites listed above.

Step 2
Visit the website of that bookmaker and create an account.
Step 3
Log in to your account and open your profile page. Click the "deposit" button.
Step 4
Pick "PurplePay" from the listed options and enter the amount you want to deposit.
Step 5
Provide your credit card details. (You will be giving these details to the PurplePay bookmaker)
Step 6
Click "submit". The official PurplePay website will be launched in a new window/tab.
Step 7
Most of the required fields (credit card number and deposit amount) are already filled. The only thing missing is the last 4 digits of your credit card – this is for security purposes.
Step 8
Enter the last four digits of your credit card and click "Continue". Your voucher code will be generated in 5-6 seconds.
Step 9
Click the "complete the deposit to my account" button on this page. You will return to the bookmaker website and the transaction will be completed.
Withdrawal of winnings at PurplePay bookmakers
Unfortunately, betting sites taking PurplePay deposits do not offer the withdrawal option with the same method. In other words, bookmaker withdrawal limits are not important for PurplePay users: This method is for making deposits only. You cannot withdraw to PurplePay: You must use a different method for withdrawals, like e-wallets for example.
Why not pay with VISA at PurplePay online bookmakers?
You might say that "I am already playing at VISA bookmakers and sharing my credit card information to purchase PurplePay codes, so why don't I deposit directly with my credit card?". At first glance, you are right: You have to share your card information with PurplePay betting sites to purchase codes, so using PurplePay seems like an unnecessary additional step. However, as we mentioned above, this payment option appeals to a special audience.
It may be a good idea to choose PurplePay over Visa for the following reason:
If you can only use credit cards for online payments and if your local banks restrict using credit cards for online gambling (for example,

Norway betting sites

), you will not be able to use your card for deposits. In this case, you can create an alternative using PurplePay codes and still continue using your credit card.

You can avoid the fees usually charged for credit card payments
You get a degree of anonymity that is lacking when you deposit with a Visa card or a Revolut card (at Revolut bookmakers and betting sites)
Other payment methods at betting sites that accept PurplePay vouchers
There are lots of alternatives you can use at PurplePay bookmakers: The first things that come to mind is Neosurf and Paysafecard, both offering a similar service. In fact, they offer much more: You can purchase the vouchers of these services from physical retailers too and they also offer a prepaid card.
Neosurf will be a very good alternative especially for Australia betting sites. You can also use full-featured e-wallet services such as PayPal, Neteller, and Skrill: There are lots of e-wallet bookmakers to choose from. However, if you are playing at Canada betting sites and of cours on Canada gambling sites, skip Neteller for the foreseeable future: It is not available in Canada anymore.
Pros and cons of sportsbooks with PurplePay deposits
PROS
The best alternative in countries where banks restrict credit cards for online gambling
Allows you to manage your bankroll more efficiently
Fast and secure payments
CONS
You need to use a credit card to purchase
Not available in physical retailers
FAQ about PurplePay betting sites
The 16-digit codes are created one time and are not linked to your credit card. In addition, the transaction is secured with SSL.
No, this service is not offered by VISA (or associated with it). However, PurplePay provides services using VISA infrastructure.
No. You pre-determine the voucher amount and when you complete the transaction, the entire amount is transferred to the online merchant. You do not have the option to transfer only part of the amount.
No. All PurplePay transfers are completely free and there is no deduction from the transaction amount.
This depends on the online merchant. If you are seeing PurplePay as one of the available payment methods, this means you are living in a supported country.
Check our list of PurplePay bookmakers and pick one now
You can start playing at the best PurplePay betting sites right now: Just choose one of our recommended PurplePay bookmakers listed above and complete your registration. PurplePay is an alternative payment method for those who cannot use their credit cards for online gambling and meets an important need. Make a PurplePay deposit right now: it might be exactly what you are looking for. As always, we wish you good luck!