Visa Bookmakers and Betting Sites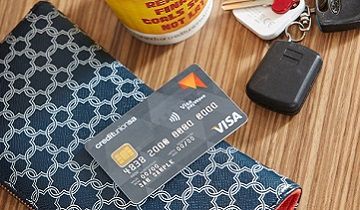 Visa is an American-based financial service that enables funds to be transferred electronically. The most common method of payment is via Visa credit cards and debit cards.
The company itself does not provide credit, set rates, or charge fees to customers. Instead, they offer branded products to financial institutions that, in turn, set the rates, offer credit, and establish fees.
Cardholders can use their cards to pay for goods and services at land-based or internet-based businesses. They can also use their credit cards for cash withdrawals and advances at ATM machines.
Visa was established in 1959 and has since grown into a multi-billion dollar operation. An estimated 261 million people possessed a Visa card as of 2012 making Visa one of the most used credit/debit cards on Earth. In fact, it was the most widely used card up until it was recently surpassed by China UnionPay.
Top 10 bookmakers for Visa deposits [2021] – Updated List
Rank
Bookmaker
Bonus
Safe & Trusted
Rating
Get Started
How and why should you use Visa for Sports Betting?
One of the main reasons that people use Visa for sports betting is the convenience. Most reputable sportsbooks offer this payment method for deposits and withdrawals and these transactions are processed quite quickly.
This means that users have a huge selection of top-rated bookmakers to choose from and they can get into the betting action immediately. Visa credit/debit cards are a safe and secure way of performing financial transactions.
Using a such a card is quite simple. At land-based businesses, users usually pay by swiping their card through an electronic card reader and entering a PIN. Using a Visa card online is just as easy. Users typically enter the sixteen-digit card number on the front of their card as well as the 3-digit verification code (CVC) on the back of the card.
Is it Safe to use Visa for Online Sports Betting?
Visa is one of the safest payment methods out there. Aside from the standard cutting-edge security protocols such as using secure servers, state-of-the-art firewalls, and the strongest encryption, Visa also scrutinizes every transaction against 500 variables including 100 fraud-detection parameters.
These parameters include the customer's location and spending habits along with the location of the transaction. Many credit card holders may know that if they plan to use their cards while on vacation that they are strongly advised to inform the credit card company or they risk their transactions being declined.
It is of utmost importance that users keep their credit card information private. This is a key to preventing holders from becoming victims of fraud. Never perform online credit card transactions on open or unsecured networks.
To increase even more your safety and security when gambling online you can choose an intermediary between you and your bank, such as Trustly. Trustly betting sites guarantee direct payments directly to and from your bank account without any financial information being given to the bookmaker.
Are there Visa Fees for Deposits and Withdrawals at Online Bookmakers?
The convenience of making deposits and withdrawals at Visa-friendly sportsbooks doesn't come without a price. These sportsbooks do not usually charge any fees on deposits but be aware that some do.
The company that issued the Visa card will charge various fees. Deposits mad with this method are generally treated as cash advances and not purchases which means that they are subject to higher fees and interest.
Sportsbooks will sometimes impose a fee on Visa withdrawals but this isn't always the case. Again, many Visa issuers will charge various fees on such withdrawals. Those thinking about making a transaction with this card are urged to check with their preferred bookie as well as the credit card issuer to find out what fees apply to deposits and withdrawals made with Visa.
How to Make Deposits and Withdrawals using Visa?
Making a deposit or withdrawal with Visa is quite straightforward. Obviously, you need to first confirm that your bookie accepts it. The process is the same whether you choose a sportsbook $10 minimum deposit or any other low deposit betting site. To make such a deposit you need to sign into your online betting account and select the "Deposit" option.
Just follow the instructions and click on "Visa" when asked to choose a payment method. You will most likely be required to enter the 16-digit code on the front of the card and the 3-digit CVC on the back of the card. The process takes just a couple of minutes and upon completion, the funds are normally instantly credited to your betting account.
The process for making a Visa withdrawal is quite the same. Find the "Withdraw" option and follow the instructions. Select "Visa" when prompted for a withdrawal method. You will likely need to enter the 16-digit card number and the 3-digit CVC.
Players will normally need to wait somewhere between 3 and 7 days for the transaction to appear on their Visa account although it can be quicker in some cases. Check with your online bookie to find out what the processing time is on such withdrawals. Sadly if you are interested in fast payouts you should'n use Visa as a payment method with instant withdrawal bookmakers.
What are the Best Betting Sites that Accept Visa?
Visa is one of the most widely accepted payment methods offered by sportsbooks and the vast majority of the world's most reputable online bookies (including Russian betting sites) accept this payment method. Pinnacle, Novibet, and Marathon Bet accept Visa bookie deposits as do Sportingbet, BetVictor, Expekt, and Betsson. Other top-rated Visa-accepting sportsbooks include Bwin, Vernons, TlcBet, and Winmasters.
Is Visa Good for Betting Bonuses? What are the Best Visa Betting Bonuses?
Visa bookie deposits are an excellent way to collect bonuses and there is no shortage of bonuses available to those who deposit using this method. Unibet and Betfair are both offering welcome bonuses worth up to £30 on Visa deposits while William Hill, Betmotion, and Efbet are giving away up to €100 on deposits.
Welcome bonuses valued at up to €200 are available to those who deposit using this method at 10Bet and SBObet.
These Visa deposit bonuses and many more are found in the promotions section at Gamblingjudge.com, and you can also try the brand new Vanilla VISA bookmakers and betting sites or Revolut bookmakers and betting sites.
Are Some Countries Banned from Using Visa?
It is up to the Visa card issuer to decide where their cards can be used so there really isn't a set list of prohibited countries. If you plan to use your this card while travelling then it is up to you to see if your issuer allows and facilitates transactions at your destination.
As for Visa betting deposits, there are indeed many countries that do not allow these transactions. Many US residents will find that their deposits will be blocked as will residents of many other countries in which internet gambling is illegal.
As part of their anti-gambling stance, some countries have directed financial institutions to block all gambling-related Visa transactions. Check with your local laws, card issuer, and online sportsbook to find out if they are allowed to process Visa transactions.
Can Visa be used for Sports Betting in the UK?
Visa can certainly be used for sports betting in the UK and it is one of the most widely accepted payment methods at UK-based online bookmakers.
Advantages and Disadvantages of Visa?
Aside from convenience, one of the biggest advantages to using Visa for sportsbook deposits is that this payment method is accepted at almost every online betting site which provides Visa users with an excellent selection of top-rated bookmakers.
Deposits are instantly credited to betting accounts and withdrawals are processed relatively quickly. Visa security and their use of the latest technology makes these transactions safe and secure.
One of the disadvantages to using Visa is that users are normally forced to pay fees. Deposits are usually considered cash advances which come with higher interest rates. Of course, using a Visa debit card or prepaid card will not be subject to this rule.
Another small drawback is that the processing time for withdrawals can be longer than withdrawals made using eWallets. If you prefer very fast withdrawals, we recommend choosing new online bookmakers that accept iDeal.
Other articles you might like: